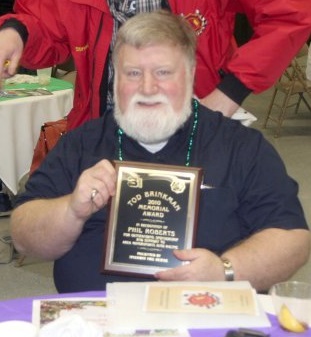 DAVENPORT, Iowa – When race cars take to local tracks for the 2015 season, it won't sound the same.
After 40 years, veteran track announcer Phil Roberts is hanging up the microphone. Most recently, Roberts has been the voice of the Davenport Speedway.
Roberts' official involvement in racing began in 1973, when he took over as host of the Around the Track motor racing news program on KWNT-AM Radio. The following year, Roberts got his first taste of being a track announcer in a substitute role at Davenport Speedway. Promoter Ernie Cook hired Roberts to his first full-time announcer job at Maquoketa in 1977.
Throughout his career, Roberts has announced at many tracks in Eastern Iowa. He has also worked at tracks in Illinois, Wisconsin, South Dakota, Tennessee and Florida.
Despite his many announcer jobs, Phil continued to host Around the Track from 1973 to 1990. The show aired on several Quad City area radio stations before landing on KWPC in Muscatine, where it finally ended.
Roberts also worked as media coordinator for two series.
In 2001, Roberts was awarded the Racing OSCAR (Outstanding Support & Contribution to Auto Racing) by Quad Cities Racing Connection magazine. In an interview for the magazine, Phil said "I love racing. It's something I really care about."
Certainly, the local stock car racing community feels the same about Phil Roberts and will miss his contributions to our sport.