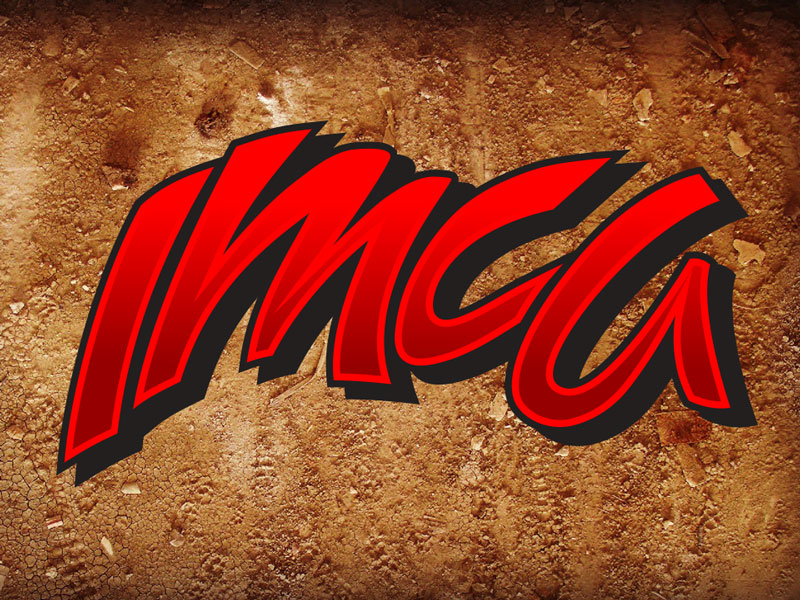 ANTIOCH, Calif. – The IMCA West Coast Nationals is a first for Oval Motorsports, Inc. tracks Antioch Speedway, Merced Speedway and Chowchilla Speedway. They are also the first races in the nation to offer coveted 2015 IMCA points for drivers in the IMCA Xtreme Motor Sports Modified and Karl Chevrolet Northern SportMod divisions.
The concept of a multi-track event beginning on New Year's Day is the brainchild of veteran promoter John Soares, whose family has promoted racing in California for more than a half century.
"I've always wanted to try a New Year race," says Soares. "This year, the calendar was right for the concept. New Year's Day is on Thursday and Friday is an off-day for many people."
Soares will open the pit gates of Antioch Speedway at 10 a.m. on New Year's Day. Grandstands will open at 4 p.m. A complete program with two features for the Modifieds and two features for the Northern SportMods begins at 5 p.m. The top four cars in each race will go into the draw for the IMCA West Coast Nationals at Antioch Speedway on Friday, Jan. 2 or Merced Speedway on Saturday, Jan. 3. The two events at Antioch Speedway and the event at Merced will have the same starting times.
Each IMCA West Coast Nationals Modified main event will be 30 laps and pay $2,500 to win, making both races Fast Shafts All-Star Invitational ballot qualifiers. Each Northern SportMod feature will 30 laps and pay $1,750 to win. The event purse is $40,000.
Antioch Speedway is a 3/8-mile high-banked clay oval at sea level on the river delta in San Francisco Bay. Merced Speedway is a picturesque ¼-mile oval with a large grandstand in a former football stadium in the Central Valley city of Merced. It is 90 miles from Antioch south to Merced.
"It's the most exciting races to be held in California in a long time," says four-time Antioch Speedway track champion Troy Foulger. "I'm looking forward to racing with some of the best IMCA drivers in the country on my home turf."
With Soares recently adding Chowchilla Speedway to Oval Motorsports, Inc., it was only natural to include the Central Valley track in the program. He has added a separate event, "The Let it Rain 50," with a 25-lap Modified event paying $2,000 to win and a 25-lap Northern SportMod event paying $1,500 to win at Chowchilla Speedway beginning Sunday, Jan. 4 at 3 p.m.
Chowchilla Speedway is a 1/3 mile oval with sweeping turns in the Central Valley farm community of Chowchilla.
Racers will be able to stay overnight in the secured pit areas of Antioch and Merced Speedways. There will be no hook-ups. All waste must be self-contained. Discount entry fees are available for early registration. Admission for the West Coast Nationals is $15 for adults, $12 for seniors and military with ID, and $10 for children six and over. A family four-pack is $40.
West Coast Nationals entry fees are $125 a night for the Modifieds and $100 for the Northern SportMods. Entry fees for the Chowchilla show are $100 for Modifieds and $75 for Northern SportMods.
Full information is available at www.ovalmotorsports.com. IMCA Speedway Motors Weekly Racing National, regional, Allstar Performance State and local track points will be awarded Jan. 2, 3 and 4.