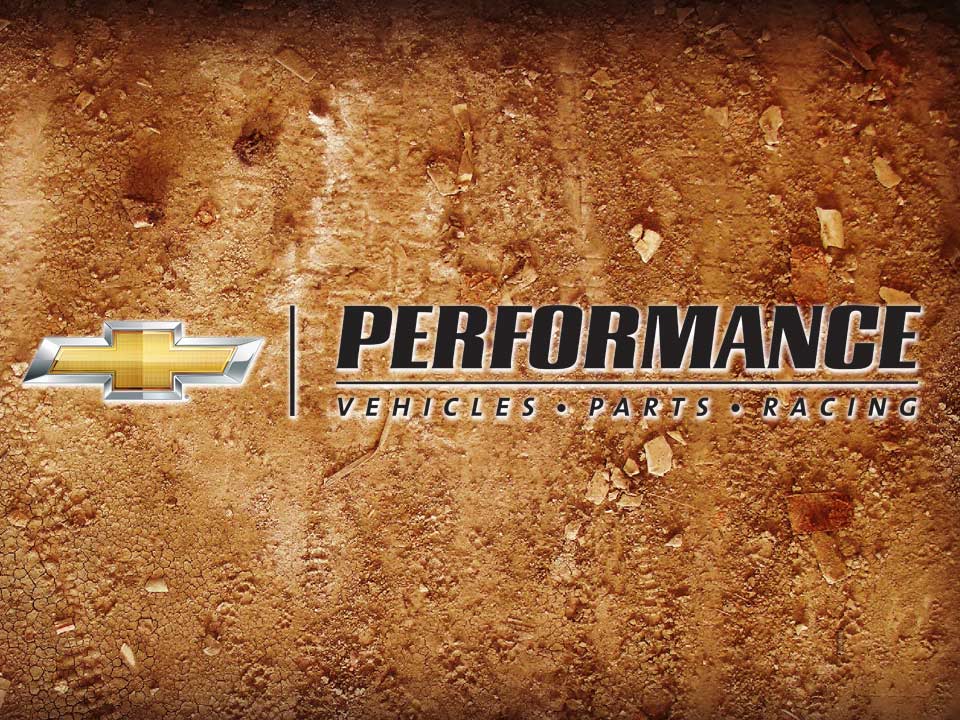 GRAND BLANC, Mich. (Dec. 8) – Bonuses totaling $32,500 will be paid by Chevrolet Perfor­mance to IMCA drivers winning 2014 track championships while competing exclusively with crate engines.
One hundred and six different drivers in the IMCA Xtreme Motor Sports Modified, Karl Chevrolet Northern SportMod and IMCA Sunoco Hobby Stock divisions won a total of 130 track titles with crate engines this season.
Bonuses of $250 per track championship will be mailed this month from the IMCA home office. This was the first season in a three-year bonus agreement with Chevrolet Performance an­nounced in March.
"We celebrated our 10th anniversary of partnership with Chevrolet Performance when we recognized Bill Martens on behalf of Chevrolet at our recent national awards banquet," noted IMCA Marketing Director Kevin Yoder. "During that time Chevrolet has awarded well over $100,000 in track champion bonus money to IMCA racers across the country and we are proud to give back through that relationship."
The 42 crate-powered Modified drivers winning 49 track titles and $12,250 in bonuses were:
$750 – Chris Abelson.
$500 – Brady Coen, Troy Cordes, Jesse Sobbing, Jesse Taylor and A.J. Ward.
$250 – Jacob Anson, Randy Artz, Monte Bolton, Eric Burwick, Cayden Carter, Drew Christianson, Eric Dailey, Todd Dart, Don Earven, Eddie Edwards, Jason Fisher, Josh Gilman, Cody Graham, Travis Hagen, Braedon Hand, Randy Havlik, Kyle Heckman, Bobby Horton, Sean Jerovetz, Justin Jones, Paul Jones Jr., Eddie Kirchoff, Ronn Lauritzen, Tyler Madigan, Mike Petersilie, Kyle Rohle­der, Cory Sample, Clay Sellard, Dylan Sherfick, Mat Stallbaumer, Shawn Strand, Wade Tay­lor, Ricky Thornton Jr., Tim Ward, Johnny Whitman and Collen Winebarger.
Forty Northern SportMod drivers earning track championships and shares of $13,000 in bonuses included:
$750 – Matthew Looft and Kyle Prauner.
$500 – Zachary Cail, Rick Diaz, Tony Dunker, Bryan Herrick, Clinton Luellen, Robby Rosselli, Doug Smith and Alex Zwanziger.
$250 – Justin Addison, Bobby Anders, Jason Andrews, Aric Becker, Todd Boulware, Chris Budzban, Carl Conley, Dennis Cook, Chad Dolan, Ethan Dotson, Jason Doyle, Robert Gallaher, Glenn Gladson Jr., Kyle Griffith, Lee Jensen, Ben Kates, Jamey Kennicutt, Andy Kleczka, Lucas Lamberies, Benji Legg, Steven Lewis, Brandon Long, Justin Medler, Richard Mueller, Danny Myrvold, Rich Pavlicek, Timmy Reese, Steve Schneider, Nick Spainhoward and Shane Swanson.
Shares of $7,250 in bonuses go to these 24 Hobby Stock drivers:
$500 – Shannon Anderson, Dustin Griffiths, Austin Hauswirth, Benji Irvine and Brad King.
$250 – Brock Beeter, Kyle Bond, Dana Brandt, A.J. Dancer, Randy Embrey, Jeff Fink, Andy Hoff­man, Jeremy Jauquet, Weston Koop, Colby Langenberg, Kevin LaTour, Derek Moede, Brandon Nielsen, Cody Nielsen, Colton Pfeifer, April Phillips, Eric Ross, Dillon Thompson and Mike Traskow­sky.