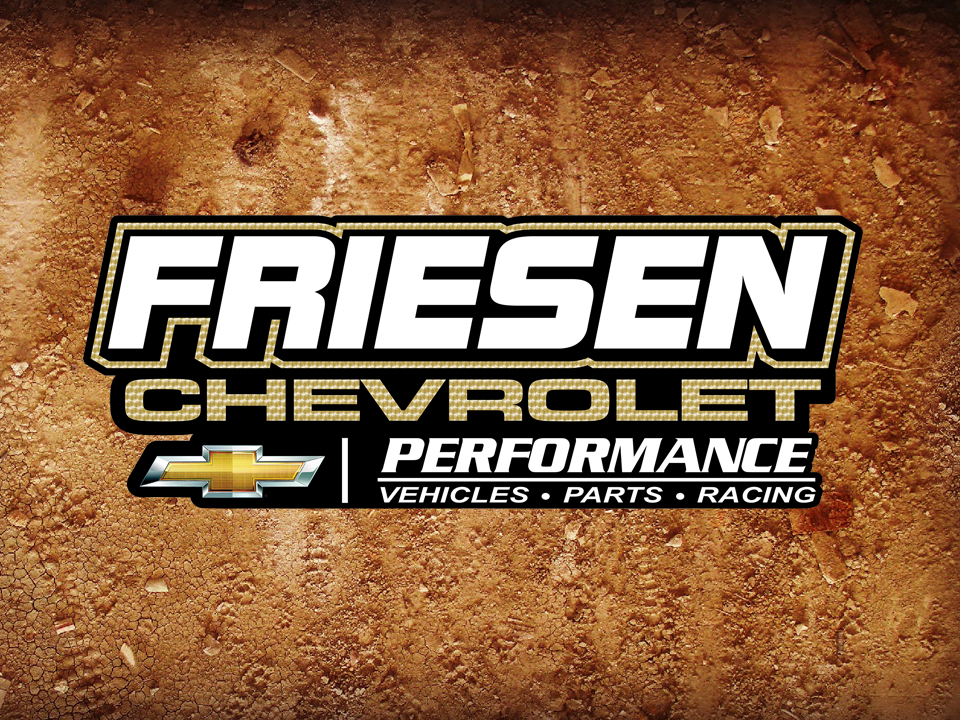 KIRKWOOD, N.Y. (Nov. 3) – The 100th Friesen Chevrolet Empire State Series event will now be this Saturday, Nov. 8 at Five Mile Point Speedway.
Part of the postponed National Quarter Mile Dirt Track Champion­ship Weekend program at Kirkwood, the feature for touring IMCA Xtreme Motor Sports Modifieds pays $600 to win and a minimum of $100 to start.
Pit gates open at 10 a.m. and the grandstand opens at 11:30 a.m. Practice starts at noon and the afternoon race session gets underway at 1 p.m.
Spectator admission is $22 for adults, $18 for seniors ages 65 and older, $10 for students ages 13-17 and free for kids 12 and under when accompanying a paid adult.
A family pack gets two adults and three youth/seniors into the grandstand for $60 and includes five hot dogs and five sodas.
Pit passes are $35. All Saturday tickets and pit passes are valid for day and evening programs.
More information is available by calling 607 775-5555 and on Facebook.
James Cornell won the first two tour events held at Kirkwood this sea­son and returns to town for the series finale with the point lead.
Friesen Chevrolet Empire State Series top 20 point standings – 1. James Cornell, Port Crane, 310; 2. Gary Smith, Harpursville, 293; 3. Gary Roberts, Afton, 290; 4. Matt Cole, Bing­hamton, 281; 5. Chris Fleming, Union Springs, 279; 6. Keith Jack Lamphere, Monroeton, Pa., 255; 7. Michael Stoddard, Binghamton, 240; 8. Tyler Stoddard, Binghamton, 226; 9. Jared Spal­ding, Troy, Pa., 179; 10. Will Ward, Cobleskill, 170; 11. Billy Ward, Cobleskill, 167; 12. Bumps Scutt, Cortland, 157; 13. Kurt Decker, Nineveh, 149; 14. Kenneth Buck, Canton, Pa., 137; 15. Craig Ward, Owego, 129; 16. Brad Smith, Columbia Cross Roads, Pa., 127; 17. K.C. Cole, Conklin, 113; 18. Daniel Burman, Binghamton, 87; 19. Michael Butler, Richmondville, 86; 20. Tony Harris, Painted Post, 81.