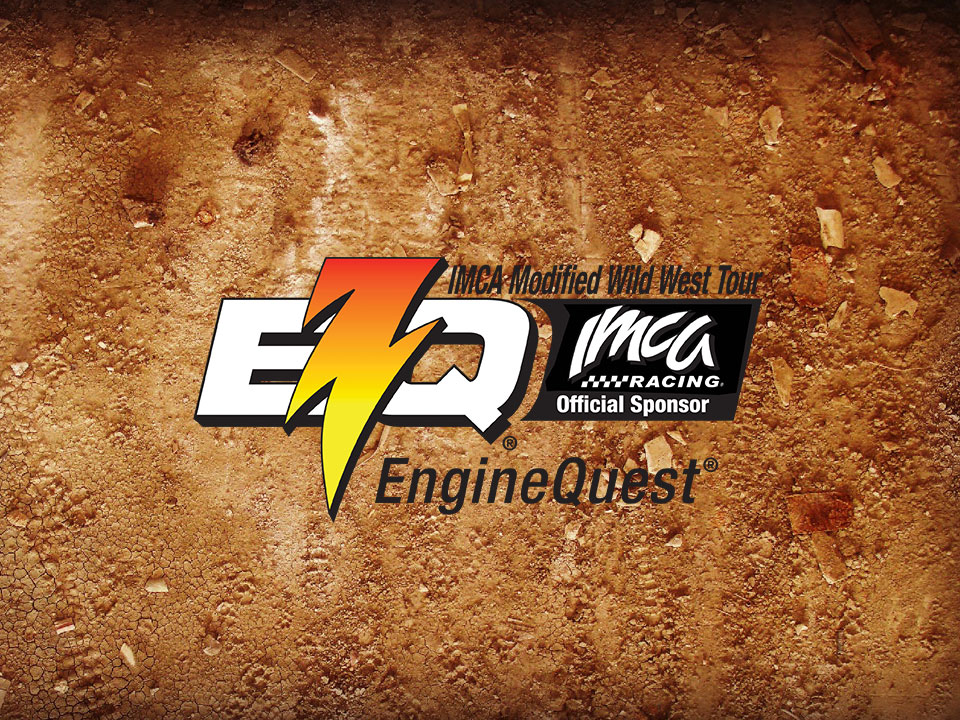 ROCK SPRINGS, Wyo. – The final checkers fall this weekend for the eighth annual EQ Cylinder Heads Wild West Tour.
Traveling IMCA Xtreme Motor Sports Modifieds are at Sweetwater Speedway for $1,000 to win, Fast Shafts All-Star Invitational ballot qualifying events on Friday, Sept. 12 and Saturday, Sept. 13.
The Wild West Tour All-Star Race is also on the weekend card.
Pit gates at Rock Springs open at 3 p.m. and the grandstand opens at 5 p.m. both days. Hot laps are at 6 p.m. and racing starts at 7 p.m.
Grandstand admission is $10 for adults, $5 for seniors 60 and older and kids ages 6-12, and free for five and under. Pit passes are $25.
More information is available at the www.sweetwaterspeedway.webs.com website or by calling 307 870-5959.
Chase Hansen owns two tour wins and leads Bert Beech by a dozen points heading into the series-ending doubleheader.
The twinbill marks the 16th and 17th EQ Wild West Tour dates at Rock Springs, more than at any other track
EQ Cylinder Heads Wild West Tour top 20 point standings – 1. Chase Hansen, Myton, Utah, 318; 2. Bert M. Beech, Rock Springs, Wyo., 306; 3. Bryan Wordelman, Salt Lake City, Utah, 272; 4. Michael Hale, West Jordan, Utah, and Casey Delp, Rock Springs, Wyo., both 256; 6. Jake Donnelly, Rigby, Idaho, 238; 7. Justen Yeager, Green River, Wyo., 237; 8. Chris Clark, Jackson, Wyo., 230; 9. Mickey Stubbings, Helper, Utah, 219; 10. Heath Denney, West Jordan, Utah, 217; 11. Rick Fierro, Cheyenne, Wyo., 197; 12. Reed Payne, Idaho Falls, Idaho, 194; 13. Brian Ungaro, Green River, Wyo., 181; 14. Michael Yost, Idaho Falls, Idaho, 178; 15. Don K. Baisch, Rigby, Idaho, 174; 16. Kelly Smith, Roosevelt, Utah, 153; 17. Eddie Belec, Lakewood, Colo., 152; 18. Jeff Hunter, Commerce City, Colo., 142; 19. Ron Moser, West Valley City, Utah, 139; 20. Daniel Waldemar, Chubbuck, Utah, 134.