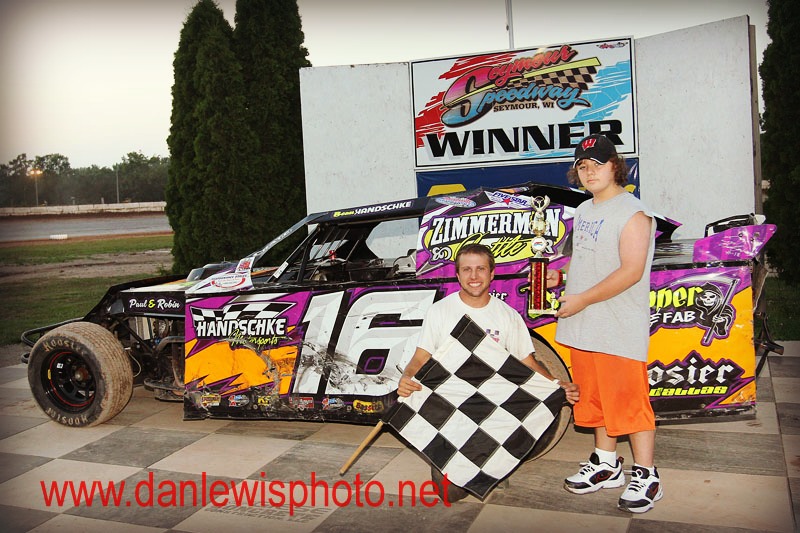 By Dave Panske
SEYMOUR, Wis. (Aug. 24) – The fourth time was a charm Sunday night at Seymour Speedway for Beau Handschke.
Handschke has led the last three Karl Chevrolet Northern SportMod features entering the final lap, only to end up second. He stayed in front this time for his first career win in the division.
Handschke had opened a big lead before Rod Solem moved into the runner-up spot after a battle with Kevin Bethke and point leader Jeremy Cota.
Solem slowly started to close the gap on the leader and with three laps to go was in striking distance.
Handsche moved from the outside line to the low groove to close off Solem's line. Solem tried to make it there but Handschke would not be denied. Solem was second with Cota taking third. Bethke, Colten Van Hierden and Bruce Belland rounded out the top six.
Benji LaCrosse held off Mike Wedelstadt to collect his second straight Budweiser IMCA Modified feature flag.
Kyle Frederick collected his second Coors Light IMCA Stock Car feature win of the season going away.