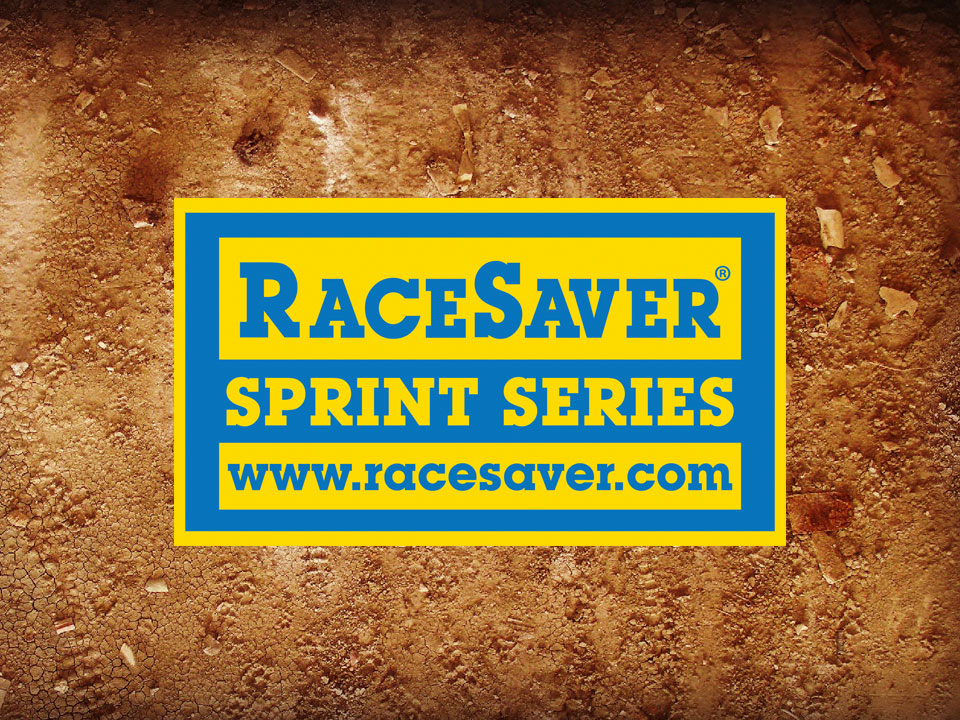 EAGLE, Neb. – Eighty-six drivers from 11 states and abroad have now pre-registered for the second annual IMCA RaceSaver Sprint Car Super Nationals, at Eagle Raceway Friday through Sunday, Aug. 29-31.
Sunday's finale sees the winner take home $2,000 and all other qualifiers receive a minimum of $1,000. The field of 27 will start three wide.
Sprints qualify the inside row of nine on Friday and the outside row of nine on Saturday in $700 to win, mini­mum $250 to start features. Pre-tech starts at 10 a.m. both days.
Friday's program includes qualifying for the Satur­day Speedy Bill Smith Race of Champions. That race pays $1,000 to win and a minimum of $100 to start.
Pit gates open at 4 p.m., the grandstand opens at 6 p.m., hot laps are at 6:30 p.m. and racing starts at 7:30 p.m. Friday. Saturday kicks off with a golf tournament bene­fitting the Juvenile Diabetes Research Foundation at the Ashland Golf Club. Pit gates open at 4 p.m., hot laps are at 5:30 with racing at 6:30 p.m.
A party in the pits, complete with live music, follows both shows.
The middle row of nine will be determined in last-chance races on Sunday. Pre-tech starts at 10 a.m. and the drivers' appreciation luncheon is at 1 p.m. in the court­yard area.
Pit gates open at 3 p.m. and the front gate opens at 4:30 p.m. The first 1,000 fans through the front gate re­ceive a free light-up driver introduction ceremony wand. An autograph session and car show in the courtyard will be held from 4:30-5:30 p.m.
Hot laps begin at 5:30 p.m. with racing at 6:30 p.m.
Karl Chevrolet Northern SportMods race for $250 to win and IMCA Sunoco Hobby Stocks for $200 to win on Saturday. IMCA Xtreme Motor Sports Modifieds chase a top check of $400 and Mach-1 Sport Compacts race for $60 to win on Sunday.
Breakfast will be served from 9-10:30 a.m. each day in the pit area.
The grandstand opens at 6 p.m. for the Thursday, Aug. 28 open house practice and tech night, which runs from 7-10 p.m. Front gate admission is free while pit passes are $10.
Rain date is Monday, Sept. 1. Camper electrical hook-ups will be available by reservation only by calling 402 238-2595.
Adult spectator admission is $10 on Friday, $12 on Sat­urday and $15 on Sunday. Kids ages 6-12 are $5 and five and under get in free all three nights. Pit passes are $25.
Pre-registered drivers include:
Gene Ackland, Martell; Brandon Allen, St. Peter, Minn.; Bruce Allen, Mankato, Minn.; T.J. Artz, Lincoln; Connor Atkinson, Hutchinson, Kan.; Shayle Bade, Lincoln; Jason Becker, Lincoln; Tom Belsky, North Platte; Clint Benson, Papillion; Greg Black, Des Moines, Iowa; Zach Blurton, Great Bend, Kan.; Daren Bolac, Moyock, N.C.; Gregg Bolte Fremont; Mike Boston, Alvo; Lee Bowes, Lincoln; Chase Brewer, Fort Worth, Texas; and Nick Bryan, Lincoln;
Jake Bubak, Arvada, Colo.; Dwight Carter, Lincoln; Toby Chapman, Panama; Luke Cranston, Ness City, Kan.; Jesse Cripe, South Haven, Minn.; Joey Danley, Lincoln; Jeremie Densberger, Wahoo; Keith Dragoo, Lincoln; Nate Eakin, Lake Park, Iowa; Jeff Edgington, Lincoln; Claud Estes, Godley, Texas; Matt Etzelmiller, Keller, Texas; Kyle Flodman, Hickman; Bill Garrow, Lincoln; Ron Guentzel, St Peter, Minn.; Antony Guiffre Sydney, Australia; and Adam Gullion, Lincoln;
Ryan Hall, Midlothian, Texas; Jerry Hammock, Ennis, Texas; Justin Hanson, Platte Center; Jerald Harris, Harrisonburg, Va.; Josh Hawkins, Whitehouse, Texas; Regan Hawkins, Whitehouse, Texas; Joshua Hemby, Alvarado, Texas; Rodney Henderson, Gun Barrel City, Texas; Brian Herbert, Dodge City, Kan.; Tadd Holliman, Lincoln; Brandon Horton, Omaha; Jason Howell, Azle, Texas; Chad Jarrett, Savannah, Mo.; Gary Kelley, Ardmore, Okla.; James King Bennet; Anthony Linkenhoker, Louisa, Va.; and Doug Lovegrove Waverly;
Sonny Manley, Gretna; Jason Martin, Lincoln; Josh McCord, Bossier City, La.; Justin Melton, Flower Mound, Texas; Jeff Metli, Mason City, Iowa; Joe Miller, Bail, Iowa; Michael Oliver, San Antonio, Texas; Mark Pace, Lincoln; Shon Pointer, Grand Island; Eric Reichwaldt, Plattsmouth; Matt Richards, Lincoln; Terry Richards, Denton; John Ricketts, Burleson, Texas; Josh Riggins, Lincoln; Tony Rost, Utica; Doug Roth, Axtell; and Dustin Sargent, Cleveland, Minn.;
Mike Sargent, Arlington, Minn.; Dan Satriano, Papillion; Jeremy Schultz, Hutchinson, Minn.; Derek Seger, Pleasant Dale; Trevor Serbus, Olivia, Minn.; Troy Severin, Ashland, Va.; Frank Sheridan, Lincoln; Russell Shoulders, Forney, Texas; Stu Snyder, Waverly; Dalton Steed, Arlington, Texas; Matthew Stelzer, Papillion; Mike Stien, Ceylon, Minn.; Tyler Thompson, Des Moines, Iowa; Mark Vanderheiden, Papillion; Richard Weers, Lincoln; Chase Weiler, Lincoln;Chipper Wood, Kennedale, Texas; and Glenn Worrell, Powhatan, Va.
Drivers now eligible for Race of Champions qualifying are Brandon Allen, Bruce Allen, Benson, Bolack, Bolte, Boston, Brewer, Bubak, Carter, Chapman, Cranston, Guentzel, Hall, Harris, Hawkins, Herbert, Howell, Klis, Lovegrove, Martin, Matt Richards, Terry Richards, Ricketts, Snyder, Stelzer, Stien and Thompson.