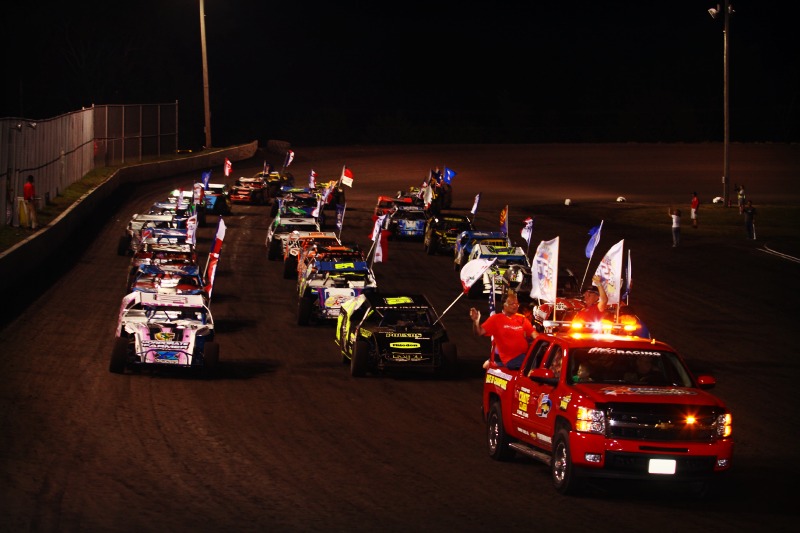 BOONE, Iowa (Aug. 6) – The second round of voting for the 2014 Fast Shafts All-Star Invitational has produced the first-ever race starters from Utah and Washington.
Chase Hansen of Myton, Utah, and Joe German of Aberdeen, Wash., were among the 13 drivers added to the field for the Friday, Sept. 5 All-Star race, during the IMCA Speedway Motors Super Nationals fueled by Casey's.
Three drivers from each of the five IMCA Xtreme Motor Sports Modified regions were elected to start that event during the first round of voting; the next 13 All-Stars were elected at-large from among the next 50 drivers in vote totals in balloting that ended on Tuesday.
Joining Hansen and German as the newest All-Stars are 2011 race winner Chris Abelson of Sioux City, Troy Cordes of Dunkerton, Jeremy Frenier of Fort Morgan, Colo., Jimmy Gustin of Marshalltown, Scott Hogan of Vinton, Mike Jergens of Plover, Ryan McDaniel of Olivehurst, Calif., Jason Noll of Peoria, Ariz., Jared Siefert of Luxemburg, Wis., Dustin Smith of Lake City and Jesse Sobbing of Glenwood.
Abelson will make his career fourth All-Star start, Gustin and Smith both their third.
Second-time All-Stars are Frenier, Hogan, McDaniel, Noll and Sobbing. German, Hansen, Jergens and Siefert are first-timers.
The All-Star field now includes drivers from 15 different states, the most ever in the 11-year history of the event. Completing the 30-car starting grid will be All-Star candidates with the top national point total and the most feature wins as of Aug. 28 competing at Super Nationals.
Elected in the first round were Dean Abbey of Waco, Texas, Chris Fleming of Union Springs, N.Y., Cody Gearhart of Turpin, Okla., William Gould of Calera, Okla., Robert Hellebust of Minot, N.D., Corey Lagroon of Salina, Kan., Jason Murray of Hartford, Brad Pounds of Bakersfield, Calif., defending race winner Todd Shute of Des Moines, Kyle Strickler of Mooresville, N.C., Jeff Taylor of Cave City, Ark., Ricky Thornton Jr. of Chandler, Ariz., A.J. Ward of Ionia, Mich., Tim Ward of Gilbert, Ariz., and Keith White of Little River Academy, Texas.
More than 120 drivers raced their way onto the 2014 All-Star ballot by winning features that paid $1,000 or more or by winning state or regional crowns.
Taylor and White both make their career fourth All-Star starts, Pounds and Tim Ward both their fifth.
All-Star drivers will draw for starting positions in the Fan Zone behind the main grandstands on race night. The feature pays $1,000 to win and a minimum of $200 to start, and is a qualifier for the 2015 ballot.