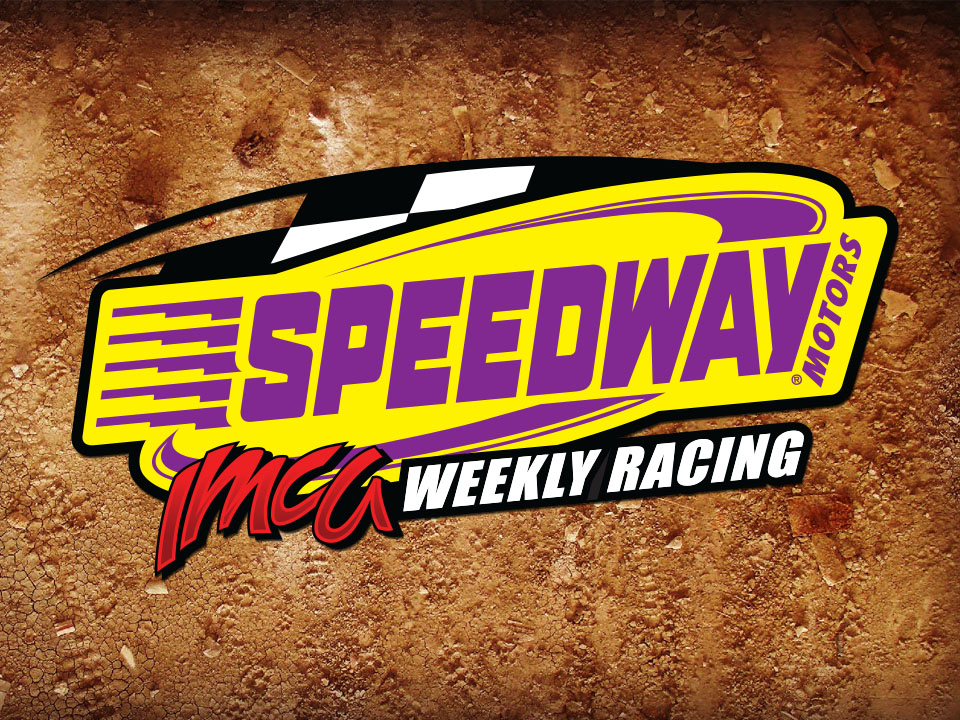 By Randy Pospishil
NORFOLK, Neb. (Aug. 2) – After Lance Mielke received the checkered flag in the Mach-1 IMCA Sport Compact feature at Riviera Raceway, the pressure was on Tejay Mielke to duplicate the accomplishment in the IMCA Sunoco Hobby Stock division.
"Lance is my brother," Tejay said. "I've got two brothers who race Sport Compacts, and Lance came out of the B feature and won and put the pressure on me. I had to come through. This is the first time that two of us have won on the same night. It's awesome."
Tejay's win, his third of the season at Riviera, began with a starting position near the back of the pack, but he made his way to the front during the early laps of the race.
Mielke grabbed a temporary lead with an inside pass in turn three that was negated by a wreck that resulted in Travis Coover ending up atop the wall in turn one.
The setback was brief as Mielke again seized the lead during the restart, passing Kevin Haase coming out of turn two, then maintaining a significant margin for the remaining 10 laps to finish ahead of Colby Langenberg and Tiffany Bittner for the victory.
Lance's win in the Sport Compact division, his first Riviera win this season, required him to also move up from the rear of the pack based on his qualifying through the B feature.
Numerous cautions made it possible for changes at the front throughout the race with Thomas Dow, Kandie Smidt and Bristol Arneson all holding the lead before Mielke passed Arneson on the inside with five laps left for the win. Dow was able to finish second while Brooke Fluckiger was third.
Nelson Vollbrecht didn't get to the front in the Karl Chevrolet Northern SportMod feature until two laps remained, then dashed to the finish line ahead of Cameron Meyer and Kyle Prauner for his second win at Riviera this season.