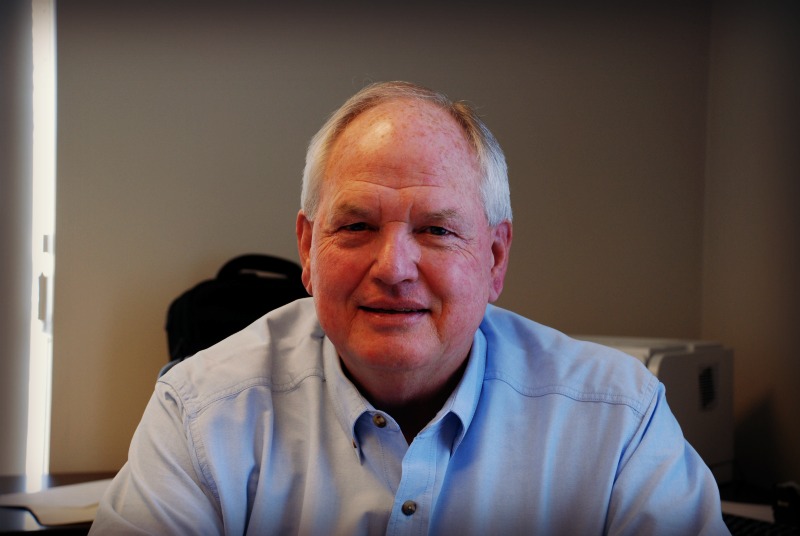 LAKEVILLE, Minn. – James "Jim" Jordan, founder and chairman of QA1, passed away Wednesday, July 30 after a long battle with cancer. He was 67.
"Jim was a great mentor and very well respected," said QA1 Product Manager Jeff Diaz, who worked with Jordan for 26 years. "I was lucky to be able to learn from him. He will be greatly missed."
"He had a way of making everyone around him feel important and willing to give him 110 percent effort," said Karl Hacken, QA1 vice president of engineering. "I always looked up to him as a role model and mentor in business and life."
Dan Voight, QA1 sales manager, agreed, saying "Jim didn't raise the bar for you, he motivated you to raise it yourself, higher than you thought you could."
Jordan started working in the power transmission industry in the early 1970s and quickly worked his way around related industries, eventually becoming an expert on rod ends. He became known as an innovator of numerous industry-changing products that are now standards across a variety of markets.
Throughout his career, he was involved in multiple patents for his ground-breaking ideas.
Since founding QA1 in 1993, Jordan marketed rod ends and spherical bearings specifically for the performance racing industry. He then expanded QA1's product lines into a variety of industrial markets, providing rod ends, linkages and custom products.
The company is in its 16th year as a marketing partner with IMCA.
Always looking for new ways to grow, he oversaw the acquisitions of Hal Shocks and Carrera Shocks and quickly saw QA1 become a leader in shock absorbers for drag racing, street performance, street rods and circle track applications.
He retired in 2005 but returned to QA1 in 2011 saying, "I was no good at golf, so I had to return to my day job."
Since then, Jordan helped grow the company even more in product offerings and manufacturing space. QA1 expanded its Lakeville, Minn., facility to more than 83,000 square feet to allow for in-house manufacturing of carbon fiber driveshafts and, with the acquisitions of CAP Auto Products and Edelbrock's suspension line, fabricated suspension components.
Jordan was involved in all aspects of the company, including engineering, sales and customer service. His visionary leadership played a large role in the success of QA1 and its innovative products.
"Jim's passion, drive and commitment for what he did was truly inspiring," said Dave Kass, QA1 customer service manager. "He taught everyone at QA1 many values and philosophies that we will continue to follow into the future."
Charlie Pehrson, QA1 engineer, remembers, "As a young engineering intern, Jim made it a point to instill in me a great work ethic and to work not only from my brain but also my heart."
Michael Kunzman, president of Kunzman & Associates, remembers the first time he met Jim: "I realized I'd met a special human being, who had vast experiences, a wonderful sense of humor, brilliance, yet was kind and sincere and as down to earth as one could be."
Although his shoes will be hard to fill, we are very confident that Jim has left QA1 in an excellent position to thrive. We'll always remember him as a great man and for the contributions that he has made, not only to QA1, but to the motorsports and industrial industries as well.