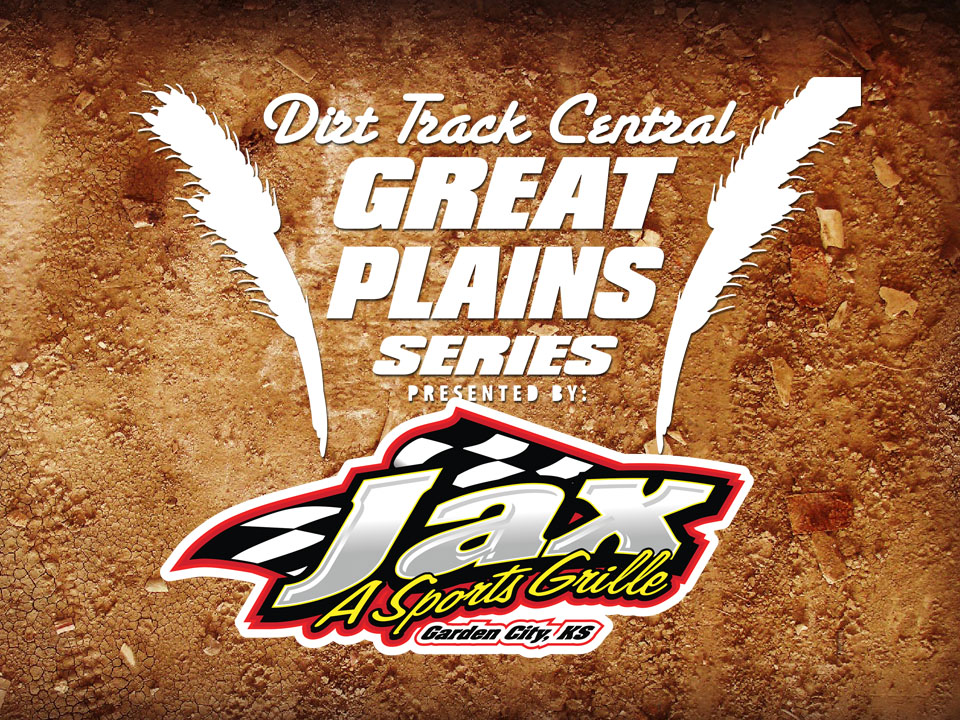 LEXINGTON, Neb. (July 29) – A bigger purse has been announced for the eighth installment of the Dirt Track Central Jax Sports Grille Great Plains Series.
IMCA Sunoco Stock Cars now race for $1,300 to win and a minimum of $100 to start the Sunday, Aug. 3 main event at Dawson County Raceway.
An anonymous donor added $1,000 to the main event purse for the Ethanol Night program; another $1,000 in bonuses has been added to the pole dash, boosting the total payout for the draw/redraw show to more than $6,000.
The top 12 from the heats will transfer and draw for their starting position in the 10-lap pole dash. Winner of the dash will have the choice of splitting the $1,000 with the runner-up and inverting the 12 spots or taking the front row with the runner-up and the third through 12 place drivers each get $100.
Twenty-four cars start the main event. Second place pays $700, with $400 for third, $350 for fourth, $300 for fifth, $250 for sixth, $225 for seventh, $200 for eighth, $175 for ninth, $150 for 10th, $140 for 11th, $130 for 12th, $120 for 13th and $110 for 14th.
IMCA Speedway Motors Weekly Racing National, Arnold Motor Supply Northern Region, Allstar Performance State and local track points, as well as special series points, will be awarded.
Also on the card are IMCA Xtreme Motor Sports Modifieds, Karl Chevrolet Northern SportMods and IMCA Sunoco Hobby Stocks.
Stock Car entry fee is $25, plus a $10 series draw fee. All pit passes are $25. Spectator admission is $15 for adults, $8 for kids ages 6-12 and free for five and under.
Gates and the grandstand open at 5 p.m. Hot laps are at 5:45 p.m. and racing starts at 6:30 p.m.
More information is available from promoter Allen Wissmann at 308 991-4645. Ethanol Night co-sponsors are the Nebraska Corn Growers, South Central Nebraska Corn Growers and Custer County Corn Growers.
Point leader Mike Nichols has won four of the first seven series events; the tour concludes Sept. 19 at Thunder Hill Speedway in Mayetta, Kan.
Great Plains Series top 20 point standings – 1. Michael W. Nichols, Harlan, Iowa, 288; 2. Jason Rogers, Selden, Kan., 272; 3. Angel Munoz, Lamar, Colo., 255; 4. Perry Misner, Garden City, Kan., 251; 5. Nick Tubbs, Colby, Kan., 225; 6. Kyle Clough, Wallace, Neb., 217; 7. Casey Woken, Ogallala, Neb., 211; 8. Michael Pepper, Lakin, Kan., 174; 9. Justin Temeyer, Independence, Iowa, 166; 10. B.J. Wagoner, Colby, Kan., 141; 11. Jeff Tubbs, Colby, Kan., 137; 12. Kyle Vanover, Beatrice, Neb., 122; 13. Lance Borgman, Beatrice, Neb., 116; 14. Scot Granzella, Salina, Kan., 102; 15. Michael Meyer, Colby, Kan., 84; 16. Jason Davis, Norton, Kan., 82; 17. Tyler Tipton, Weskan, Kan., 71; 18. Chad Borgman, Beatrice, Neb., 69; 19. Shannon Maughlin, Dighton, Kan., 67; 20. Randy Dowell, Ulysses, Kan., 66.