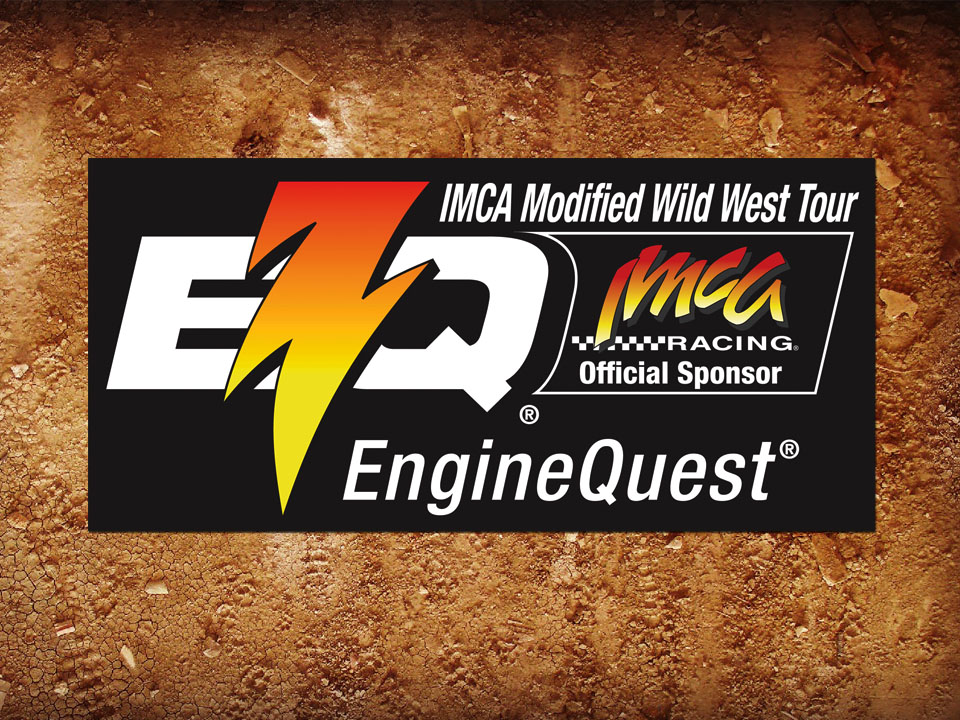 ELY, Nev. (July 23) – Great Basin Raceway is the next destination for the EQ Cylinder Heads Wild West Tour.
Traveling IMCA Xtreme Motor Sports Modifieds race for $1,000 to win in their Friday, July 25 and Saturday, July 26 features at Ely.
Both events are qualifiers for the 2015 Fast Shafts All-Star Invitational ballot. IMCA Speedway Motors Weekly Racing National, Larry Shaw Racing Western Region, Allstar Performance State and local track points will be awarded each night.
Pit gates will be open all day; the grandstand opens and hot laps start at 5 p.m. Racing begins at 6:30 p.m.
Spectator admission is $12 for adults, $10 for seniors and students, $8 for kids 12 and under and free for youngsters five and under. Pit passes are $25.
Four tour events have been held at Ely and Aaron Spangler owns a win from each of the previous doubleheaders.
Point leader Justen Yeager was also a winner there in 2012; Ricky Alvarado's victory at Great Basin helped in his quest for the 2013 series crown.
EQ Cylinder Heads Wild West Tour top 20 point standings – 1. Justen Yeager, Green River, Wyo., 237; 2. Casey Delp, Rock Springs, Wyo., 217; 3. Michael Hale, West Jordan, Utah, 216; 4. Jake Donnelly, Rigby, Idaho, 215; 5. Chase Hansen, Myton, Utah, 206; 6. Bert M. Beech, Rock Springs, Wyo., 194; 7. Brian Ungaro, Green River, Wyo., 181; 8. Bryan Wordelman, Salt Lake City, Utah, 161; 9. Kelly Smith, Roosevelt, Utah, 153; 10. Eddie Belec, Lakewood, Colo., 152; 11. Jeff Hunter, Commerce City, Colo., 142; 12. Mickey Stubbings, Helper, Utah, 136; 13. Heath Denney, West Jordan, Utah, 130; 14. Chris Clark, Jackson, Wyo., 125; 15. Ron Moser, West Valley City, Utah, 110; 16. Reed Payne, Idaho Falls, Idaho, 107; 17. Kevin Wright, Rock Springs, Wyo., 104; 18. Rick Fierro, Cheyenne, Wyo., 92; 19. Michael Yost, Idaho Falls, Idaho, 84; 20. Don K. Baisch, Rigby, Idaho, 82.