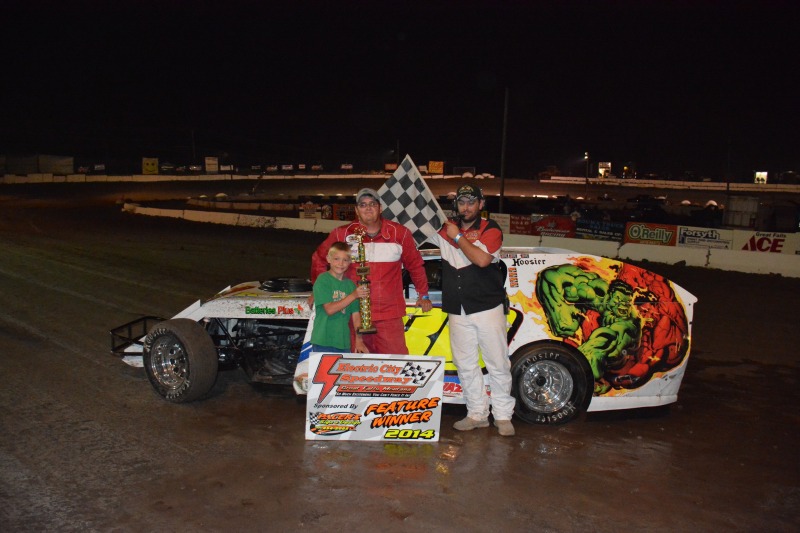 GREAT FALLS, Mont. (July 18) – A back and forth battle between Gary Hill and Mark Wermling ended after a caution late in Friday's IMCA Xtreme Motor Sports Modified feature at Electric City Speedway.
The two had won heat races earlier in the evening and every indication was that their race to the main event checkers was going to be a nailbiter.
The yellow waved on lap 18 and as the field came to the restart, Wermling broke and he came to a stop on the front stretch.
After the ensuing restart, Hill shot ahead and there was no looking back.