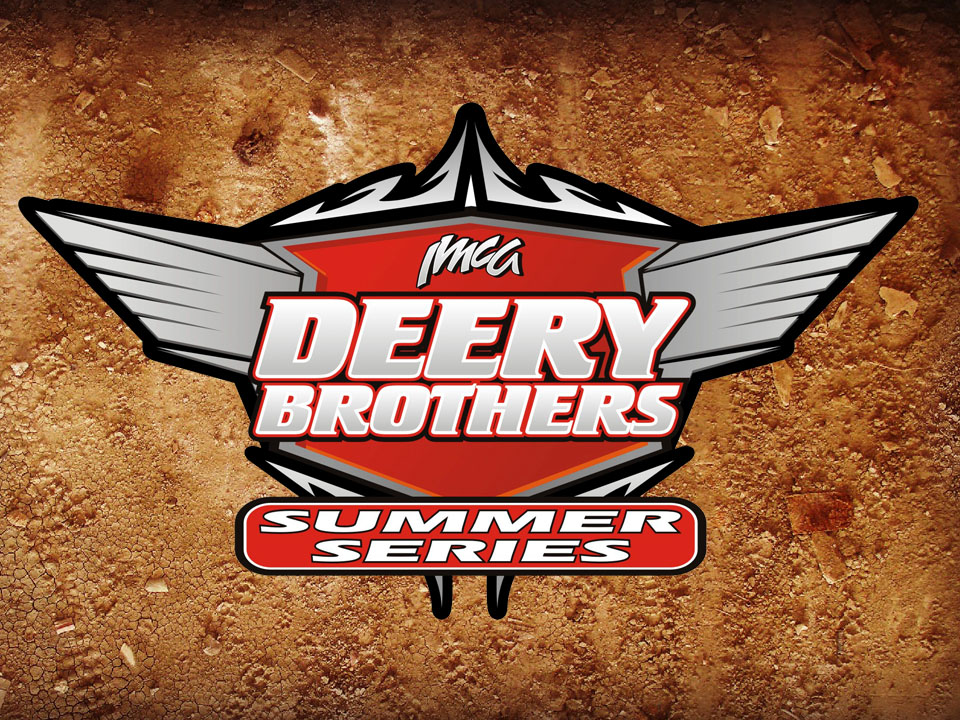 WEST LIBERTY, Iowa (July 3) – The Deery Brothers Summer Series makes its second of three vis­its this season to West Liberty Raceway on July 8.
Pit gates open at 4 p.m. and the grandstand opens at 5 p.m. for next Tuesday's $3,000 to win, minimum $300 to start IMCA Late Model show. Racing follows 6:30 p.m. hot laps.
Admission to the grandstand is $16 for adults and free for kids 12 and under when accompanying paid adults. Pit passes are $30.
IMCA Xtreme Motor Sports Modifieds also run on Tuesday, for all applicable points. More infor­mation is available by calling 563 744-3620 and at the www.simmonspromotionsinc.com web­site.
Colby Springsteen of Wapello was the winner of the April 12 Deery feature at West Liberty. The 28th annual series concludes there on Oct. 3 and 4.
Springsteen is one of the six drivers to have won a Deery feature in as many events so far this season. Point leader Justin Kay of Wheatland, Andy Eckrich of Oxford, Terry Neal of Ely, Ray Guss Jr. of Milan, Ill., and most recently Jeff Aikey of Cedar Falls have also added to their respec­tive career win totals.
Guss and defending series champion Brian Harris of Davenport have each won two of the previ­ous seven Deery features held at West Liberty.
Deery Brothers Summer Series top 20 point standings – 1. Justin Kay, Wheatland, 282; 2. Andy Eckrich, Oxford, 277; 3. Jeff Aikey, Cedar Falls, 260; 4. Joel Callahan, Dubuque, 248; 5. Jason Rauen, Farley, 244; 6. Ryan Dolan, Lisbon, 243; 7. Tyler Bruening, Decorah, 240; 8. Ray Guss Jr., Milan, Ill., 223; 9. Matt Ryan, Davenport, 215; 10. Darrel DeFrance, Marshalltown, 213; 11. Scott Fitzpatrick, Long Grove, 206; 12. Brian Harris, Davenport, 203; 13. Tommy Elston, Keokuk, 165; 14. Jeremy Grady, Story City, 140; 15. Terry Neal, Ely, 134; 16. Colby Springsteen, Wapello, 129; 17. John Emerson, Waterloo, 127; 18. Ronald Klein, Sherrill, and Spencer Diercks, Davenport, both 126; 20. Nate Beuseling, Silvis, Ill., 118.