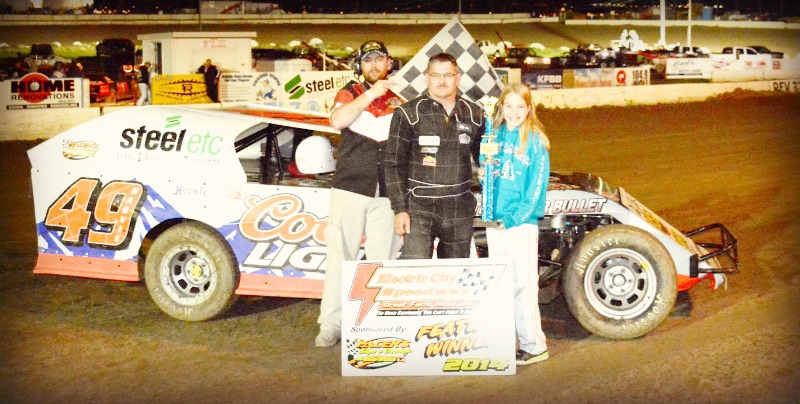 By Vikki Higginbotham
GREAT FALLS, Mont. (June 27) – Caution-free was the welcome motto for the IMCA Xtreme Mo­tor Sports Modifieds Friday at Electric City Speedway.
Marty Harvie shot out front to take the early lead and there was no looking back for him in the green to checkers contest. Fans welcomed Harvie back to victory lane after a long dry spell for the driver.
Mark Wermling was unable to catch Harvie and settled for second.
The program had been delayed by rain for an hour and a half earlier in the evening.