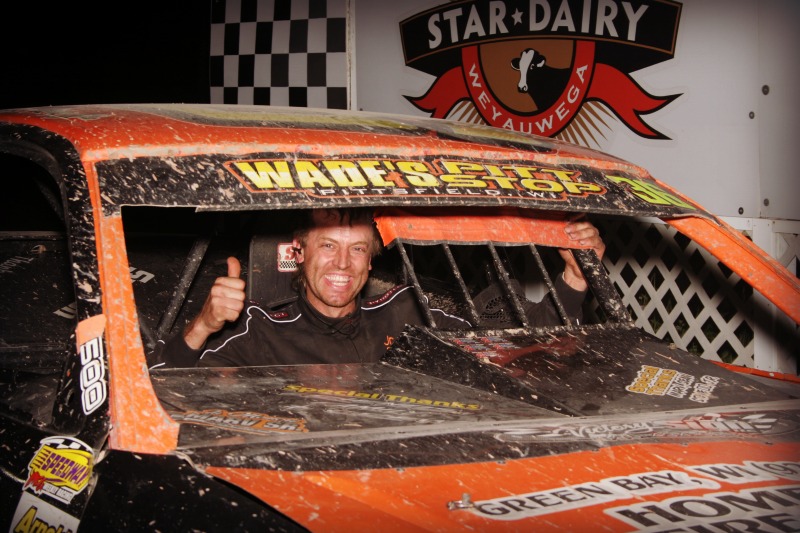 OSHKOSH, Wis. (June 27) – Veteran Larry Karcz Jr. made his first-ever visit to victory lane at Oshkosh SpeedZone Raceway Friday night.
The Total Power Sales IMCA Stock Cars saw Justin Jacobsen in front on the opening circuit with Karcz, David Hoerning, John Heinz and Dylan Heilmann close behind. The battle was a three-car contest the entire way, with Jacobsen able to deal with the pressure.
Karcz went to the high side and retook the runner up spot with five laps remaining and pulled along­side Jacobsen. Karcz was scored as the leader as the white appeared and was able to hang on to collect his first-ever SpeedZone feature win and also his first feature win of the sea­son.
Jacobsen finished in second with Heinz third.
Marcus Yarie caught John Shultz for the lead following a lap 12 restart and won his second Automo­tive Supply Company IMCA Modified main event of the season.
Steve Schneider won for the fourth time in the Karl Chevrolet Northern SportMods.