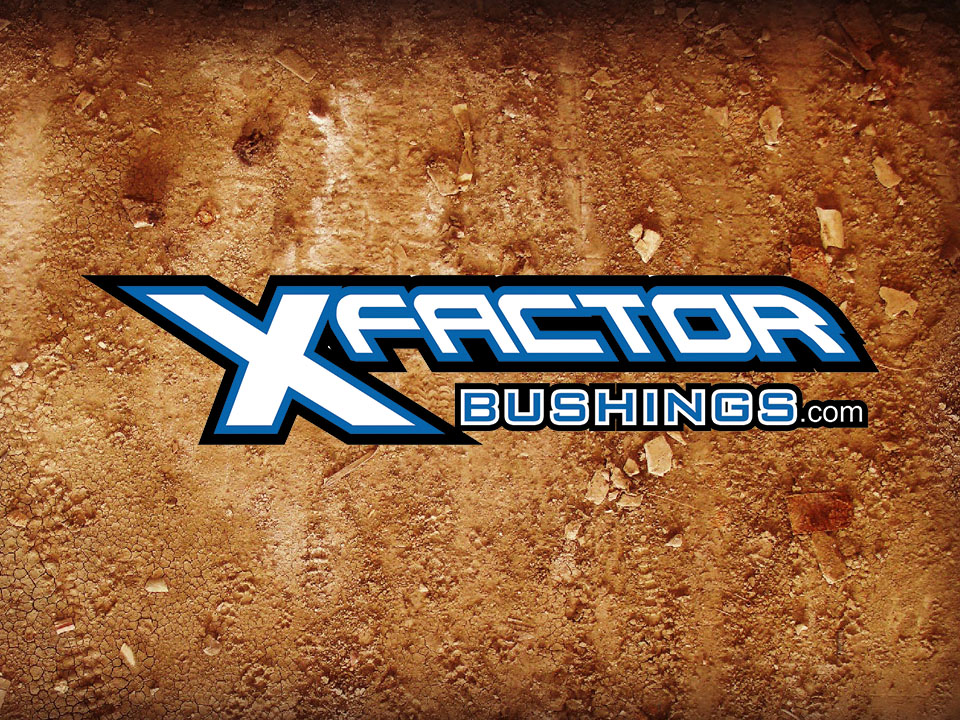 TULSA, Okla. – What started as Jason Gilbert's hobby pays off this season for special events drivers in three IMCA divisions.
XFactor Bushings of Tulsa, Okla., gives $50 product certificates to designated place finishers at as many as 80 specials for IMCA Xtreme Motor Sports Modifieds, IMCA Sunoco Stock Cars and Scoggin-Dickey Parts Center Southern SportMods in 2014.
"Our bushings cater most to those divisions. Our flex bushings are really taking off with the I-Stocks and Southern SportMods now," explained company founder and operator Gilbert. "IMCA has a very large following so it was a no-brainer to partner up with them."
A member of his father Bobby's race team, Gilbert designed his first bushing as a hobby in 2001. He moved from a setup in his garage to a new shop in Tulsa as demand grew.
"We just started getting more customers asking for more products," Gilbert said. "That led to where we are now."
XFactor's dealer network includes many chassis manufacturers. Product certificates are mailed from the IMCA home office within a week after official results of designated specials are received.
Information about XFactor-made bushings is available at the www.xfactorbushings.com website or by calling 918 381-0076.
"Racing is my passion," Gilbert said, "but I get just as much satisfaction building a product that helps other drivers do good as I would doing good myself."
"The bushing market has received increased attention in 2014 and led us to a partnership with XFactor in the process," IMCA Marketing Director Kevin Yoder noted. "I think our racers will find their products to be a nice option and something that benefits their racing program."