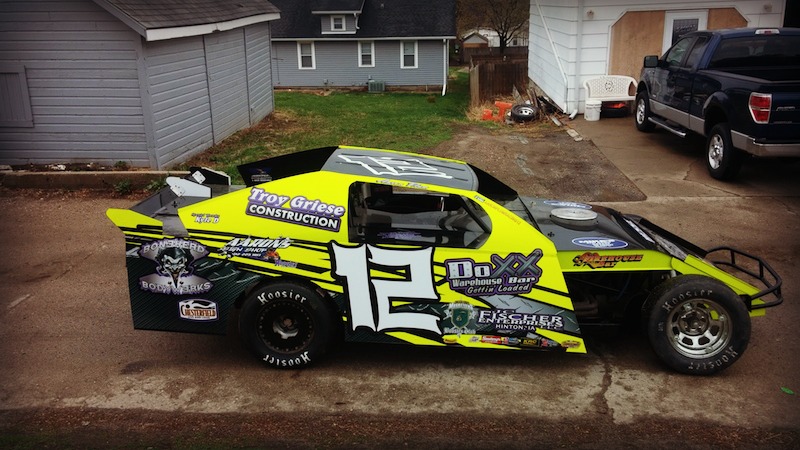 By Ryan Clark
SIOUX CITY, Iowa – One of the original 54 Karl Chevrolet Northern SportMod drivers to compete at the IMCA Speedway Motors Super Nationals fueled by Casey's in 2005, Aaron Plum said he's in the sport simply to have fun.
The veteran from Sioux City, who owns his own sign shop, is the June winner of the Sybesma Graphics IMCA Facebook Fan Favorite contest for non-fendered divisions.
Plum, who has had his share of ups and downs this season, isn't focused on chasing wins and points.
"We've had our feature wins and we've raced for points in the past," said Plum, who is in his 10th year in the division. "We're focused on having fun with everything right now."
Despite his up and down season, Plum realizes you need to accept the bad nights on the track to have a greater appreciation for the good nights.
"We've had some heat wins and some good finishes but we've broken some stuff too," he stated. "It could be a lot better, but it also could be a lot worse."
Having his family involved with his racing program is the main reason Plum makes the trip to Raceway Park in Jefferson, S.D. every Sunday.
In fact, his crew consists primarily of family members, including his girlfriend Lani Fischer and their four daughters who range in age from six to 13. Family friends Charlie Roupe and Rob Turpen are also dedicated crew members.
Aside from the weekly battles at Raceway Park, Plum's travels have been limited this season, although he hopes to visit Buena Vista Raceway in Alta a couple times before season's end.
"We'll also be in Boone," said Plum, who annually attends Super Nationals.
Plum's sponsors include Aaron's Sign Shop, Bonehead Body Works, Troy Griese Construction, Sioux City Musketeers Booster Club, Your Sports Show and Chesterfield Bar, all of Sioux City; Morton Farms of Whiting; and J.C. Fischer Enterprises of Hinton.