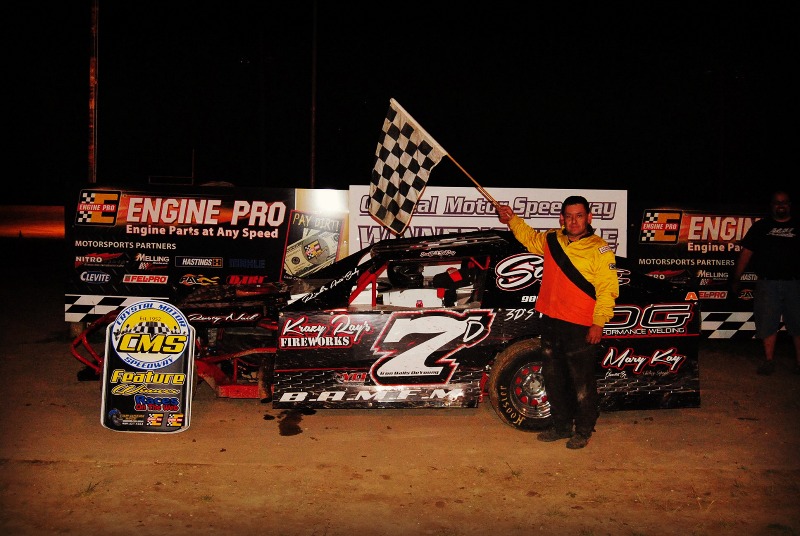 CRYSTAL, Mich. (June 21) – Myron DeYoung raced to his first win of the season in the final event of the night Saturday at Crystal Motor Speedway.
Brad Stanke shot out front of the Port City Race Car IMCA Modified feature with Brody Bowser and Chad Wernette in tow.
Bowser took the lead away as DeYoung and A.J. Ward moved into the top five. DeYoung wres­tled with Bowser for several laps before finally taking the lead.
As DeYoung pulled away, Bowser and Ward battled for second with Wernette just behind them. Brennen DeYoung got loose as he entered turn one and several cars were 1nvolved with most able to continue
back under green, Myron DeYoung led Bowser, Ward, and Wernette as he slowly stretched his lead out.
DeYoung went on to IMCA career win number 93 over Mike Shanteau and Kenny Playter.