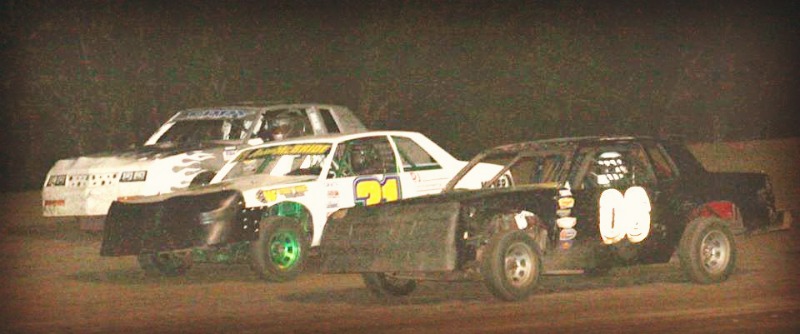 By Larry Lowrey Jr.
SALINA, Kan. (June 20) – Some nights you've got it and Friday night Clay Money had it in the M&H Motors IMCA Northern SportMod feature at Salina Speedway.
Starting from the fifth row, Money knew it would be tough to get to the front of the field but it wouldn't be impossible. Money has had some strong finishes this season at Salina but victory lane had eluded him so far in 2014.
Jacob Crowell and Chris Humphries led the field to the green. Money was quickly clicking them off one by one until he hit the front of the pack.
Once at the front he would not be denied, racing to his first win at Salina in 2014. Point leader Austin Carter finished second after starting 11th and Daniel Gottschalk went from 10th to third.
Clay Sellard picked up the opening night win in the Belleville Motorsports IMCA Modified class at Salina. Since then he has been strong, but he hasn't been back to victory lane. Sellard knocked that monkey off his back Friday night by getting his second win of the season.
The Budweiser IMCA Hobby Stock feature was as exciting as it could get.
Tony Slothower worked his way to the front and looked to be going away but competition in this division is fierce and Tommy Fose wasn't about to let Slothower have the win for the second straight week.
Slothower led a large majority of the feature but on the white flag lap, Fose made his move and took the lead. The two worked their way around the track. Who was it going to be? Slothower wouldn't give up he stayed right with Fose as they entered the final turn.
In a drag race down the front chute it was Slothower by a bumper width over Fose.