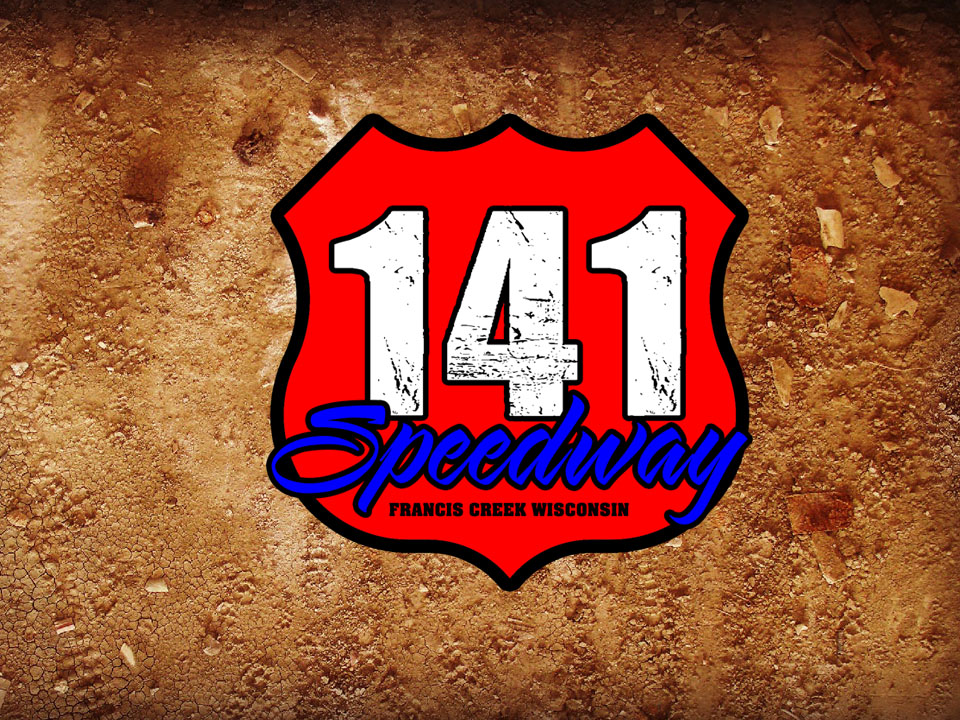 FRANCIS CREEK, Wis. – Fifty of the best IMCA Xtreme Motor Sports Modified drivers from nine states are already pre-entered for the $10,000 to win June 25-26 Clash at the Creek at 141 Speedway.
Those heavy hitters already confirmed for action next Wednesday and Thursday include:
Todd Shute, Des Moines, Iowa; Josh Rogotzke, Sanborn, Minn.; Dave Zeitler, Luxemburg; R.M. Van Pay, Denmark; Troy Jerovetz, Green Bay; Drew Armstrong, Alexander, Ark.; Johnny Whitman, DePere; Todd Dart, Algoma; Randy Markwardt Jr., Sheboygan Falls; Kyle Kudick, Two Rivers; Tim Ward, Gilbert, Ariz.; and Jeff Taylor, Cave City, Ark.;
Travis Peery, Williston, N.D.; Jay Noteboom, Hinton, Iowa; Jay Matthias, Green Bay; Eric Mahlik, Green Bay; Travis Spaulding, Greenville; Justin O'Brien, West Union; Darin Duffy, Urbana; Brad Theys, Kewaunee; James Lee Tebon, Algoma; Tim Czarneski, Denmark; Brad Lautenbach, New Franken; Joel Rust, Grundy Center; and Joel Crowbridge, Burlington.
William Gould, Calera, Okla.; Scott Hogan, Vinton, Iowa; Mike Jergens, Plover, Iowa; Sean Jerovetz, Sobieski; Brian Crapser, Brookfield; John Berna, Seymour; Benji LaCrosse, Green Bay; Hunter Marriott, Brookfield, Mo.; Jared Siefert, Luxemburg; T.J. Smith, Menasha; Cory Wray, Jamesport; Kyle Strickler, Mooresville, N.C.; and Jon Snyder, Ames, Iowa.
Brian Mullen, Seymour; Josh Sherbon, Cedar Falls, Iowa; Richie Gustin, Gilman, Iowa; Jimmy Hale Jr., Crystal, Mich.; Chad Bartel, Shiocton; Curt Lund, Redwood Falls, Minn.; Josh Long, Little Suamico; Shawn Kilgore, New Franken; Dylan Smith, Osceola, Neb.; Jesse Sobbing, Glenwood, Iowa; Mike Mullen, Appleton; and Jeremy Christians, Horicon.
They join NASCAR driver Kenny Wallace in action at Francis Creek.
A minimum of $750 will be paid to start the 50-lap feature, a qualifying event for the 2014 Fast Shafts All-Star Invitational ballot. This is the first year the sixth annual Clash has been sanctioned by IMCA and the event instantly becomes one of the biggest-paying Modified races of the season.
Modified qualifying begins Wednesday. Drivers will pill draw for their starting spots in one of 10 heat races, earning points for their place finish as well as passing points,
After IMCA Sunoco Stock Cars and Karl Chevrolet Northern SportMods complete their heat races, the same 10 Modified heat races will be run again with completely inverted starts.
Drivers again received points based on their finish and passing points; the 10 drivers with the high­est point totals will be locked into Thursday's $10,000 to win main event.
"We want to host an event that rewards racers for racing," said promoter Toby Kruse. "As an added bonus, Jerovetz Motorsports will give all 20 Modified heat race winners $25 in cash through­out the evening."
Ten last-chance qualifiers, with lineups based on point totals from the day prior, start Thursday's action. Only the winners advance; Stock Cars and Northern SportMods run a complete show for­mat before a final four races completes the Modified field of 24 cars.
There are no provisionals.
"Either race your way in or sit back and enjoy our steak sandwiches while you watch the show," owner Scott Ratajczak said with a laugh.
Stock Cars and Northern SportMods race for $500 to win in features Wednesday and Thursday.
IMCA Speedway Motors Weekly Racing National, regional and Allstar Performance State points, but no local track points, will be awarded for all three divisions.
Wallace joins the Modified field in a Floors by Design sponsored entry for car owner Ricky Lemmen.
Pit gates open at 2 p.m. and racing starts at 6 p.m. both days. There will be no hot laps. Entry fee for Modifieds is $200 by June 3, $250 after that date or $300 on race day.
Spectator admission is $15 for adults, $10 for seniors and students and free for kids 12 and un­der. Pit passes each day are $30.
Pre-tech on Tuesday, June 24 starts at noon and an open practice session runs from 6-9 p.m. Pit passes are $15 and admission to the grandstand is free.
Overnight accommodations are available by calling the Quality Inn at 920 683-0220, Fox Hills Resort at 800 950-7615 or the Devil's River Campground at 920 863-2812.
Limited free camping, with shower facilities, is also available at the speedway on a first come, first served basis.
More information about the Clash at the Creek is posted on the www.141speedway.com website.
"Great friends, great food and some really great racing," concluded Chet Christner, operations manager at 141. "What else is there?"