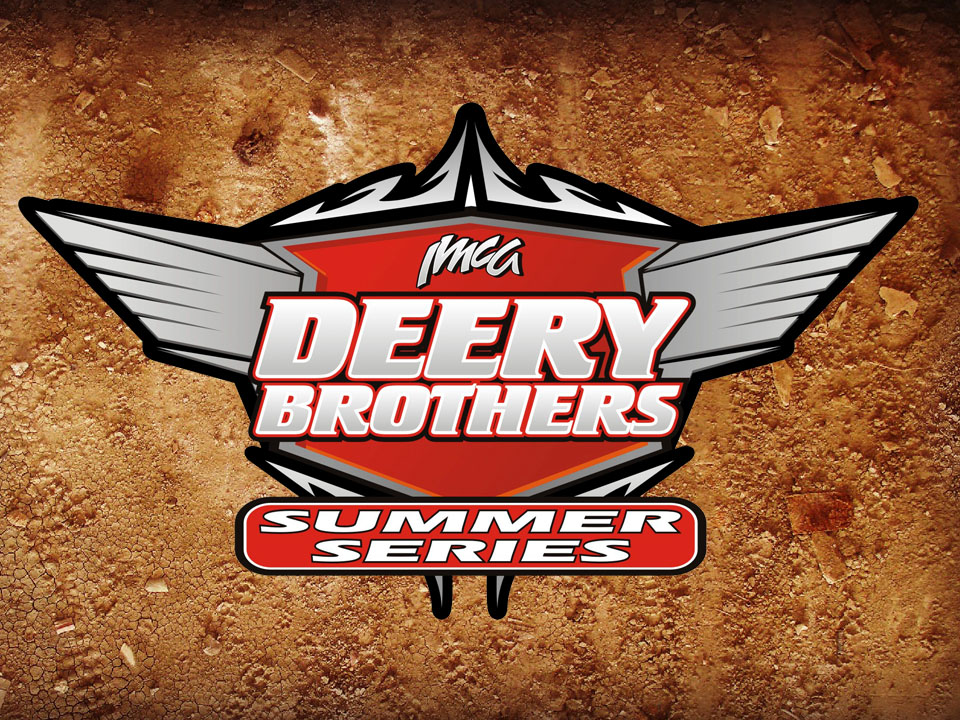 MARSHALLTOWN, Iowa (June 19) – An even bigger payday is possible for veteran IMCA Late Model drivers following the Deery Brothers Summer Series to Marshalltown Speedway next Tuesday, June 24.
The Miller Lite 50 tour event pays $3,000 to win and a minimum of $300 to start.
Former promoter Steve Priske, now owner of Rumor's Bar & Grill is Marshalltown, will pay a $500 bonus to the highest finishing Late Model driver who competed at Marshalltown between 1985 and 1990. H & F Distributing, also of Marshalltown, adds another $500 to the veteran who can win the feature.
The first of 22 Deery Series events at Marshalltown was held in 1987; the division was sanctioned there weekly from 1987 through 1990.
"The Late Models, the Deery Series and IMCA have all been important to the history of this race track," noted promoter Toby Kruse. "These bonuses are a great addition to the evening's purse during our 50th anniversary season."
Deery drivers with roots in the 1985-1990 Late Model era at Marshalltown have enjoyed their share of success there: Curt Martin of Independence has won five local Deery features, Jeff Aikey of Cedar Falls has prevailed at three while Jay Johnson of West Burlington and Ray Guss Jr. of Milan, Ill., have each won twice.
Terry Neal of Ely also owns a pair of Deery wins at Marshalltown.
Pit gates open at 4:30 p.m. and the grandstand opens at 5 p.m. next Tuesday. Hot laps are at 7 p.m. with racing to follow.
Spectator admission is $15 for adults and $5 for children 11 and under. Pit passes are $30.
Karl Chevrolet Northern SportMods race for $1,000 to win and IMCA Sunoco Stock Cars for $500 to win at Marshalltown.
IMCA Speedway Motors Weekly Racing National and Allstar Performance State points will be awarded in both classes; Stock Cars also run for Arnold Motor Supply Northern Region points.
More information about the June 24 race program is available by calling 515 231-5444 and at the www.marshalltownspeedway.com website.
Deery Brothers Summer Series top 20 point standings – 1. Justin Kay, Wheatland, 235; 2. Andy Eckrich, Oxford, 228; 3. Joel Callahan, Dubuque, 216; 4. Jeff Aikey, Cedar Falls, 210; 5. Jason Rauen, Farley, 204; 6. Ryan Dolan, Lisbon, 202; 7. Tyler Bruening, Decorah, 196; 8. Matt Ryan, Davenport, 187; 9. Ray Guss Jr., Milan, Ill., and Darrel DeFrance, Marshalltown, both 175; 11. Scott Fitzpatrick, Urbandale, 173; 12. Tommy Elston, Keokuk, 165; 13. Brian Harris, Daven­port, 158; 14. Terry Neal, Ely, 134; 15. Colby Springsteen, Wapello, 129; 16. Nate Beuseling, Sil­vis, Ill., 118; 17. Jeremy Grady, Story City, 106; 18. Curt Schroeder, Ames, and Ron Klein, Sher­rill, both 97; 20. John Emerson, Waterloo, and Jay Johnson, West Burlington, both 96.