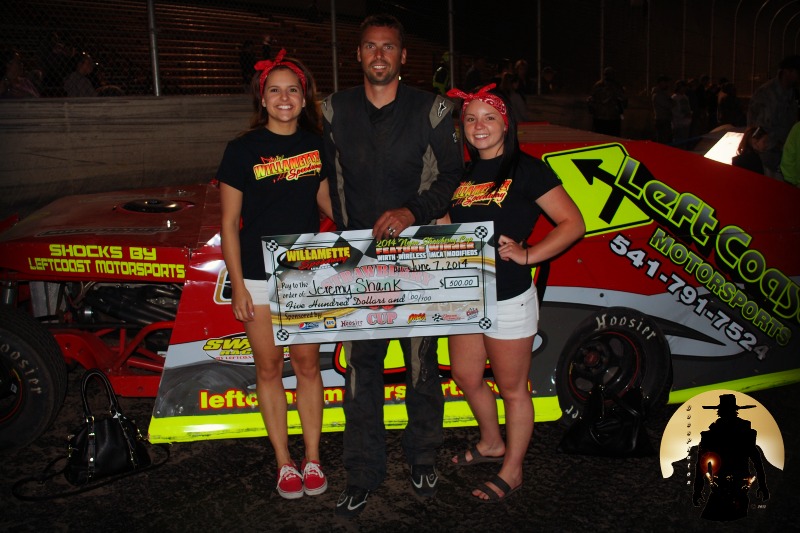 By Ben Deathrage
LEBANON, Ore. (June 7) – Returning to the track where he's already enjoyed so much success, Jeremy Shank won Saturday's Strawberry Cup main event for Wirth Wireless IMCA Modifieds at Willamette Speedway.
Colleen Weinberger blazing the trail early before being overtaken by Shank.
Shank then took care of business to earn the victory. Although he has had won in the Late Model portion during Strawberry Cup it would mark the first time that the second-generation driver vis­ited the winner's circle in a Modified in this historic event.
Last year's Strawberry Cup winner Jesse Williamson crossed the wire second, followed by Wein­berger, Monte Bischoff and Craig Cassel.