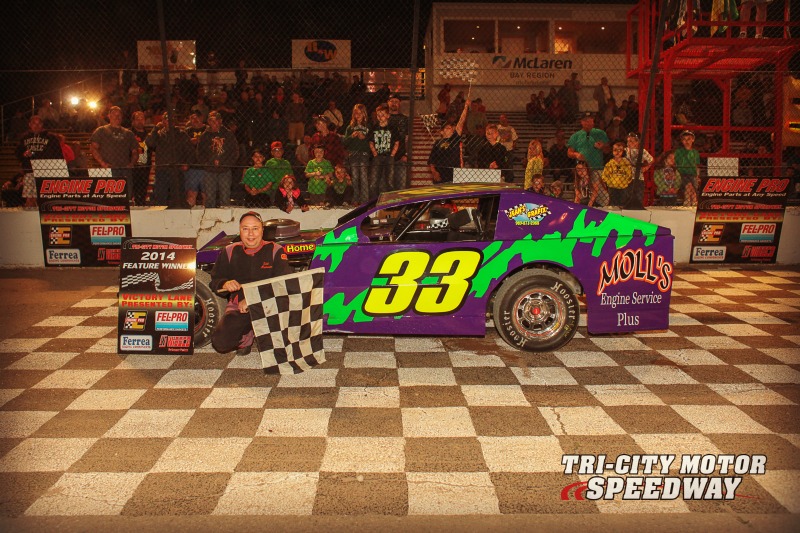 AUBURN, Mich. (June 6) – Last week, eight-time asphalt champion Todd Matheson was disappointed he did not get to have an interview in victory lane after winning his first-ever dirt feature in the Main Street Seed and Supply IMCA Modifieds at Tri-City Motor Speedway.
He would have to fight Tanner Pray for the entire 20 laps of the feature event. Every corner of every lap, it seemed as if Pray and Matheson would swap the lead. It was Matheson who would prevail at the electronic stripe on the final lap to capture his second feature in a row.
Toby Steele, John Taylor and A.J. Ward were third through fifth, respectively.