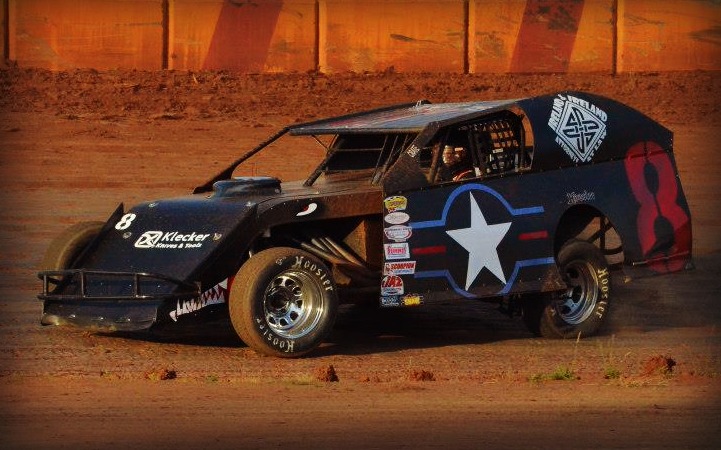 By Ben Deatherage
BANKS, Ore. (June 7) – Rob Ireland became the third different driver to win an IMCA Xtreme Motor Sports Modified feature at Sunset Speedway Park this season on Saturday night.
Jake Van Ortwick was ultra-quick in the early circuits but Ireland eventually seized the lead. Van Ortwick kept the pressure on and nearly got the lead back on the final lap.
Van Ortwick would finish a respectable second while in third place was Doug Lockwood. Brad Gentry crossed the stripe in fourth while Chris Hallberg was fifth.