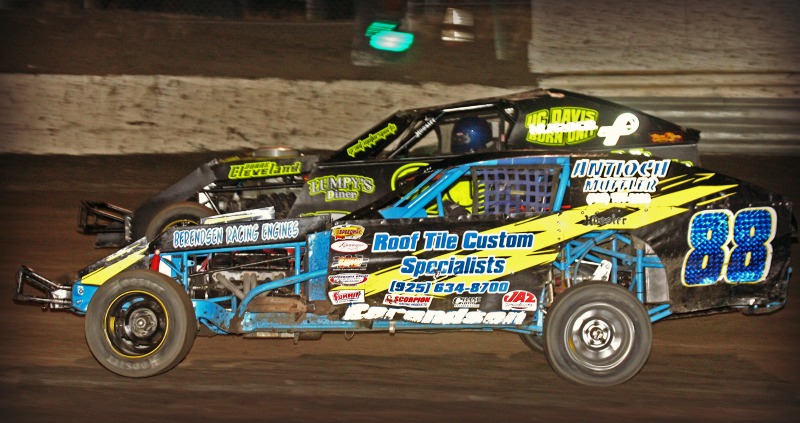 ANTIOCH, Calif. (June 7) – Hometown driver Michael Salazar returned to victory lane for the first time in two years Saturday night at Antioch Speedway.
After taking the lead early in the IMCA Xtreme Motor Sports Modified main event, Salazar never looked back.
"I'm worn out from that drive," Salazar said after emerging from his car on a 90-degree night. "I did not know how close the second place car was, so I just drove as fast as I could and hung on."
That second place driver was Sean O'Gara, who had his best showing to date at the 3/8-mile high-banked oval.
"It was tricky getting though traffic," O'Gara said. "I got into the clear and did everything I could to catch Mike (Salazar)."
Third place Carl Berendsen spun out and worked his way back to the top. Fourth place Terry Kaiser of Fairfield also had his personal best finish, despite a spectacular front-stretch crash at the start of the race.
Kaiser, who began his career at the old Vallejo Speedway more than 30 years ago, glanced the wall and then was crashed into by Jake Dewsbury.
"All I could see was a big tire coming at me through the window," said Kaiser of the impact that caused Dewsbury's car to climb atop his. "The car was mangled but still raceable. Coming back after that was a blast."