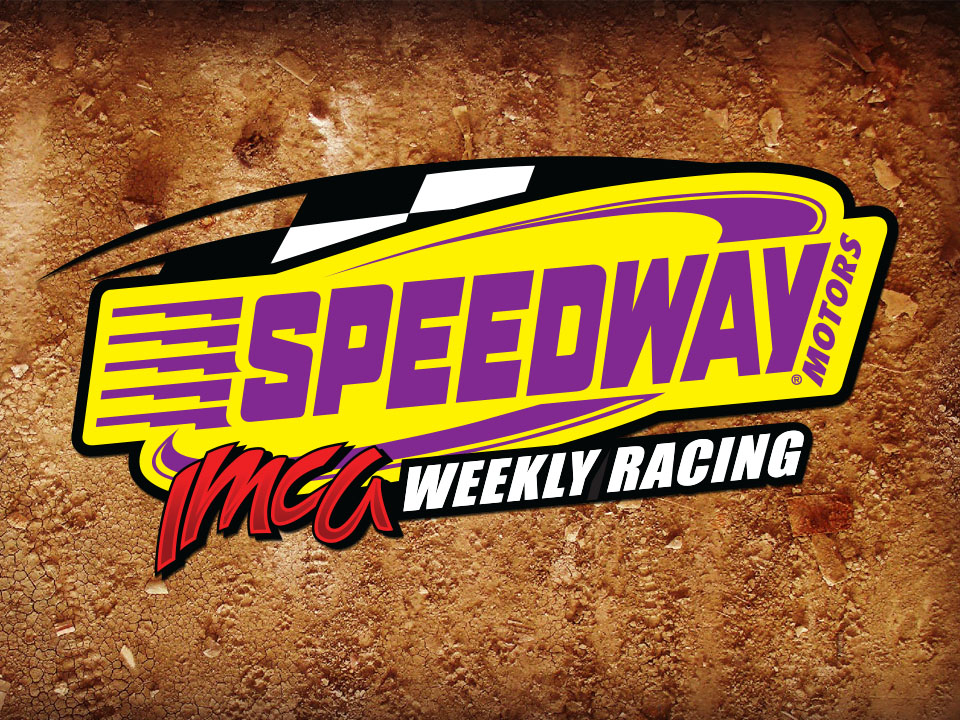 By Greg Grabianowski
ALGONA, Iowa (June 7) – Each of the winners at the Algona Raceway on Saturday had previ­ously won a feature at the track in 2014.
In the IMCA Xtreme Motor Sports Modified feature, polesitter Rob Hughes took the early lead and the race came to sudden halt as point leader Mike Jergens rolled his car going into turn number one but walked away from the incident.
Off the restart on lap number six, Jeremy Mills went up on the high side and wrestled the lead away from Hughes. Once out in clean air, the Garner driver cruised to his second victory of the year with Hughes taking second.
Eric Dailey was third with Austin Wolf placing fourth and Dustin Smith was fifth.
David Wickman grabbed the early lead with a wild six-IMCA Sunoco Stock Car battle behind him battling for the first six laps.
A few laps later, Chad Palmer and Wickman briefly touched going into turn number three and Kevin Opheim took advantage of the paint-trading by the two cars to take the lead and went on to his third win of the year at Algona.
Palmer finished second with David Smith third. Wickman held on for fourth and Calvin Lange was fifth.
The 22-car Karl Chevrolet Northern SportMod feature saw Jeramie Faber take the early lead only to loop his car in front of the pack on lap two and cause some damage to a group of cars, includ­ing last week's feature winner Matt Hoeft, who was done for the night.
Clay Evans took the lead off a restart on lap five and only the four caution flags that flew delayed his journey to the winner's circle for the second time this year at the speedway.
Shane Swanson was the runner-up followed by Nick Meyer, Colby Fett and Greg Sidles.
Bryant Johnson took the early advantage in the IMCA Sunoco Hobby Stock feature. He main­tained the lead until getting together with another car near midway. Brandon Nielsen took full ad­vantage of the incident and grabbed the lead on lap nine.
Only a caution one lap later slowed down Nielsen's second win of the season at Algona. Kyle Schmauss was the runner-up with Hauswirth placing third, Chad Gentz was fourth and Micah Lavernz rounded out the top five.
Nate Coopman collected his third feature win of 2014 at Algona, coming from the inside of row five before taking the lead at halfway. Dalton Lewis was second with Jay DeVries finishing third and Jacob Kofoot was fourth.