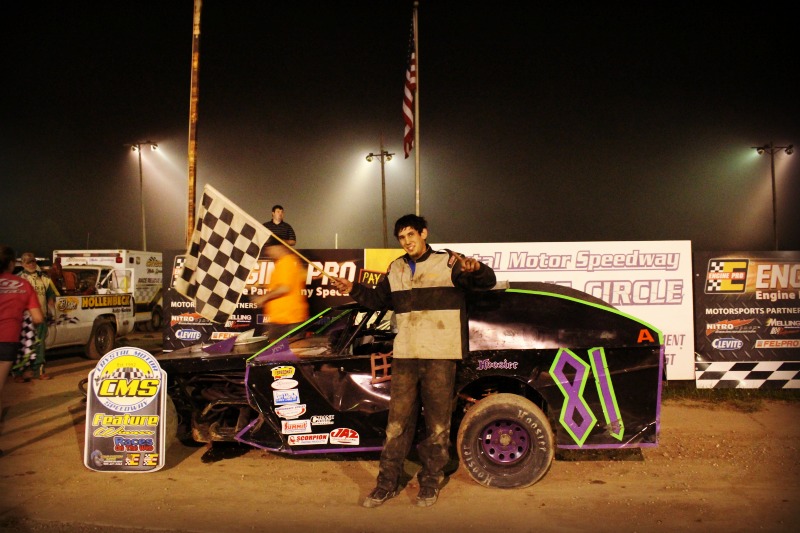 CRYSTAL, Mich. (June 7) – Brandon Baylis raced to his career first win in the Port City Race Car IMCA Modifieds Saturday at Crystal Motor Speedway.
The feature saw a major pileup on the second lap in turn one involving at least eight cars but most of those involved were able to continue. Baylis grabbed the lead with Chad Wernette fighting his way into second after being one of the crashed cars earlier.
A.J. Ward began to move forward, breaking into the top five with six to go. Wernette motored his way beside the leader but in the process, they touched and Wernette was sent to the rear as the caution car.
Baylis pulled away to a small lead and held on to grab his first Modified feature ahead of Johnny DeYoung.