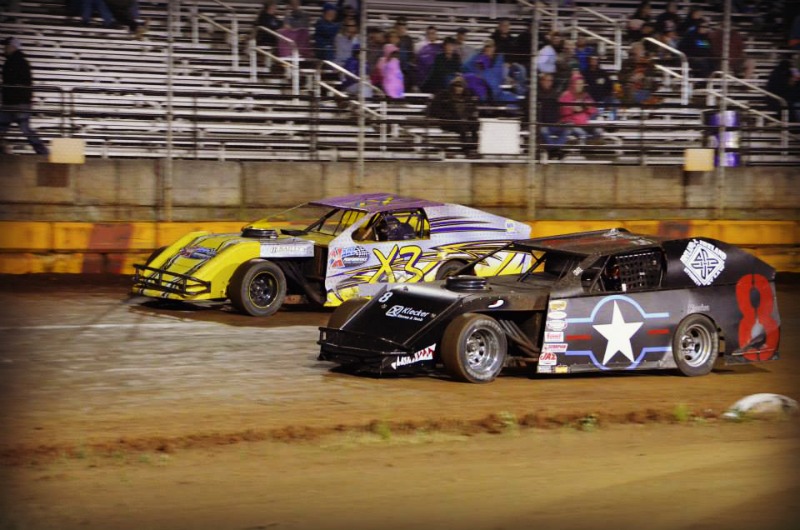 By Ben Deatherage
BANKS, Ore. – Sunset Speedway Park is excited to get back into action this Saturday, June 7 for the fourth race program of 2014. Also for this event is Carload Special, which gets a carload, truck­load, RV-load, etc. of fans into the races for only $25.
Classes in action include the IMCA Xtreme Motor Sports Modifieds, Street Stocks, Pure Stocks, Women's and 4-Bee's.
Doug Lockwood and Bubba Foster are the only two drivers to have won in the IMCA Modifieds so far in 2014. John Ireland leads the table in victories in Street Stock competition with two over Earl Claypool Jr.'s one. Trevor LaBarge picked up a huge victory in the first Pure Stock race of the year last weekend. Travis Koch, Stan Asanovic, and John Gartner have all been 2014 victors in the 4-Bee ranks after three races and this Saturday will be the first race of the season for the Women's division.
Pit gates open at 2 p.m., the front gate opens at 3:30 p.m. and racing starts at 6 p.m. Admission is $12 for adults, $10 for seniors, military with appropriate ID and juniors ages 13-17, $5 for youth ages 6-12 and free for five and under.
A family pass (two adults and up to four youth) sells for $35.