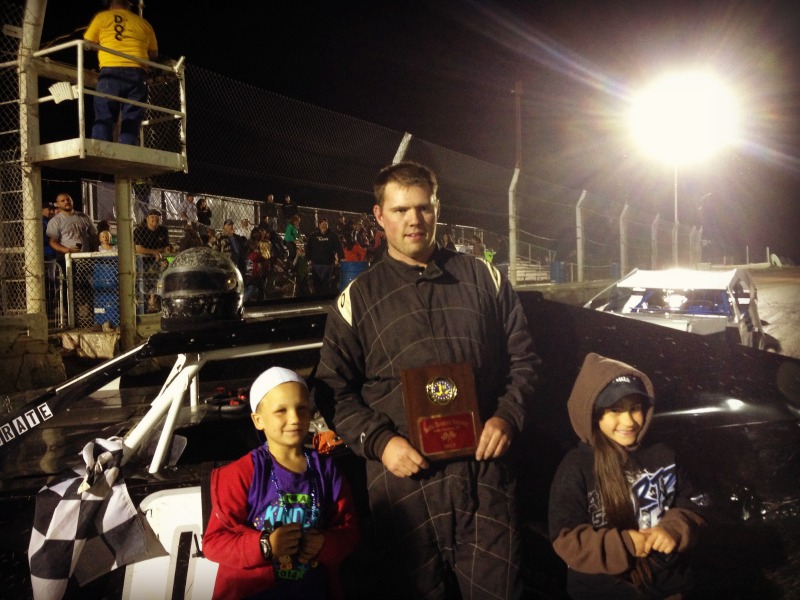 BATTLE MOUNTAIN, Nev. (May 30-31) – Cory Sample couldn't have asked for a better opening weekend for the inaugural I-80 Challenge Series.
Sample won both IMCA Xtreme Motor Sports Modified features, picking up $1,000 for Friday and Saturday, May 30 and 31 victories during Battle Mountain Raceway's Frank Iturriaga NAPA Memorial special.
"I had pretty good luck drawing all weekend so that helped," said the new Fast Shafts All-Star Invitational ballot candidate. "I've won $1,000 to win races before but never two of them back to back."
"The weekend before I'd broken the gas pedal at a $1,000 to win show in California," he added, "so this was a whole lot better weekend."
Sample started on the Friday pole but fell back to third behind Ward Amberson and Randy Artz. He got second back from Artz in a couple laps and then snuck under Amberson for the lead following a lap 10 restart.
Lee Bosch, Shawn LaRocque and Reece Artz rounded out the top five.
After drawing the outside pole start on Saturday, Sample led all 25 laps. He pulled away following a late caution to beat Randy Artz to the checkers by four car lengths.
K.C. Kubichek was third, LaRocque was fourth and Amberson was fifth.
Feature Results
May 30 – 1. Cory Sample; 2. Randy Artz; 3. Lee Bosch; 4. Shawn LaRocque; 5. Reece Artz; 6. Andy Strait; 7. Glen Plake; 8. Blayne Newman; 9. Larry Rogers; 10. Ward Amberson; 11. K.C. Kubichek; 12. Steve Bosch.
May 31 – 1. Sample; 2. Randy Artz; 3. Kubichek; 4. LaRocque; 5. Amberson; 6. James Lester; 7. Reese Artz; 8. Lee Bosch; 9. Strait; 10. John DeMorel 11. Charles Smith; 12. Newman; 13. Rogers.