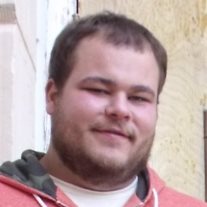 QUASQUETON, Iowa – Brandon J. Smith, 25, of Quasqueton died Saturday, May 31 at his home as a result of an accident in his shop.
Services for Smith are at 10:30 a.m. Thursday, June 5 at Orchard Hill Reformed Church with burial at Greenwood Cemetery, both in Cedar Falls. Visitation is from 4-8 p.m. Wednesday at Richardson Funeral Service and also for one hour prior to services at the church. Richardson Funeral Service is assisting the family.
Smith was born Nov. 1, 1988 in Waterloo, the son of Scott and Amy Smith.
He graduated from Northern University High School in 2007 and was a truck driver with Martin Brothers Distributing. Brandon was an avid race fan who started racing go-karts at a young age and went on to race Karl Chevrolet Northern SportMods at Marshalltown, Independence and Vinton. He enjoyed spending his free time with family and friends and could often be found working in his garage.
In addition to his parents, of Cedar Falls, he is survived by his fiancé, Stephanie King of Quasqueton; son, Carver King, and a baby on the way; three brothers, Nate (Mikaela) Smith of Cedar Falls, T.J. McClain of Evergreen, Colo., and Andy McClain of Cedar Falls; a sister, Anna Smith of Evergreen, Colo.; maternal grandmother, Angeline Ormord of Cedar Falls; grandparents, John and Shirley Dumer of Cedar Falls; and a niece, Kloee Smith.
He was preceded in death by his paternal grandparents Dale and Esther Smith and maternal grandfather Arthur Ormord.
Memorials may be directed to the family.