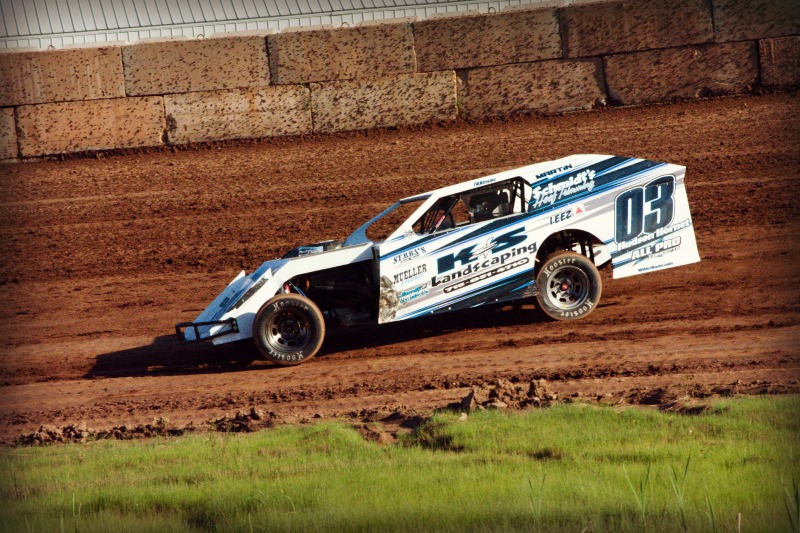 By Scott Owen
SHAWANO, Wis. (May 24) – Cody Hudson won his first career IMCA Xtreme Motor Sports Modified feature while Kyle Frederick remained unbeaten in IMCA Sunoco Stock Car action Friday at Shawano Speedway.
The rookie Hudson, last season's Karl Chevrolet Northern SportMod track champion at Shawano, started outside the first row in the feature and never looked back.
He led all 20 laps en route to the victory. The best action of the race was behind the leader. John Berna held off Marcus Yarie to come home in second, while Jamie Schmidt, Johnny Whitman, and Jerry Wilinski had a spirited battle for positions fourth through sixth.
Ray DePew drove like a man possessed during the opening laps of the Stock Car main. DePew took the lead on lap one using the high groove to his advantage while Vern Stedjee and BJ Giese applied early pressure.
John Heinz passed Giese to move into second then caught DePew for the lead on lap six. DePew passed Heinz back on lap eight to put his machine out in front again. Exiting turn two on the following lap Heinz moved to the inside of DePew. The two cars made contact as they raced down the back stretch. Giese capitalized on the contact out front to grab the lead.
On lap ten, with Giese leading, Frederick moved to the second spot. Giese continued to run the high line through the turns to stay out in front of the race. rederick stayed right with Giese. On lap 19, Frederick made the pass on Giese to take over the lead. Frederick scored the victory, his third in a row to open the season and Giese finished a strong second. Mike Schmidt took third after DePew spun on the final lap.
The Northern SportMod feature saw Jordan Barkholtz grab the lead on the opening lap. Jason Jach, Lucas Lamberies, Tracy Wassenberg and Joey Taycher quickly joined Barkholtz in a five-car breakaway. Taycher, Barkholtz and Jach went three-wide for the lead on lap eight with Taycher using the outside pass near the wall to take the lead in the race.
Barkholtz continued to run in second. A caution after a wild spin by Kevin Bethke on the front stretch slowed the race on lap 10. Wassenberg also pulled off the track during the caution due to mechanical woes. As the race resumed Taycher continued to lead with Lucas Lamberies in second. Taycher went on to score his first win of the year followed by Lamberies, Jach, and a strong fourth place finish by Brandon Nygaard.
Racing will continue next Saturday night with a 6:30 p.m. start time. Spectator Eliminators will be back in action. More information is available online at www.shawanospeedway.net