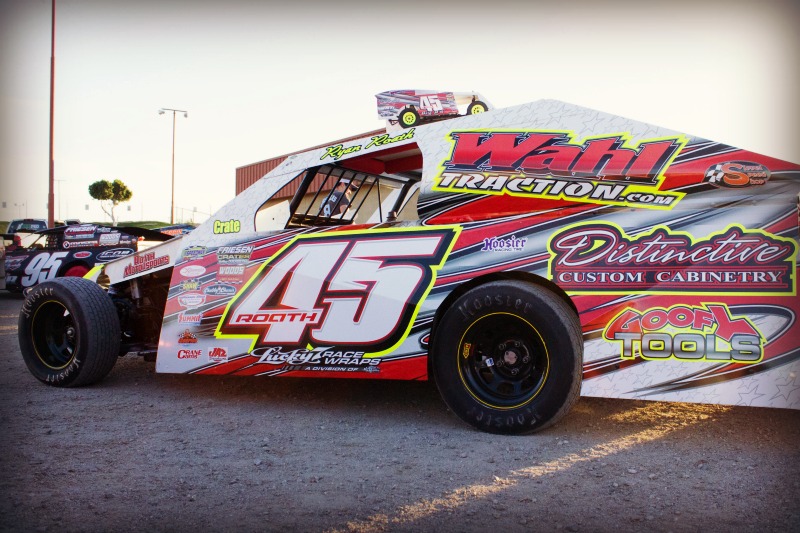 By Ryan Clark
PHOENIX, Ariz. – One IMCA Xtreme Motor Sports Modified driver is not only turning heads on the track, but off the track as well.
Ryan Roath, the national point leader in the division through mid-May, was also the top vote-getter in the month's Sybesma Graphics IMCA Facebook Fan Favorite contest.
Roath is currently at the top of the standings at Prescott Valley Raceway, sits third at Canyon Speedway Park in Peoria and finished fourth in the Winter Challenge Series.
"That's where we want to be," stated the Phoenix driver, recipient of a mini-mod door courtesy of Sybesma. "We're trying to win a track championship this season and the Arizona State championship as well."
While Roath has won a track title in a local stock car division, he is seeking his first in a Modified.
"We've never really run strong since we won Western Region Rookie of the Year in 2006," he admitted. "We hope to change that this year."
Being from the West Coast, Roath realizes he's already put much of his season behind him compared to other drivers across the country.
"We have about 50 races scheduled this year," Roath said of his team, "and we've already hit 26 of them."
"Our season started on Jan. 4 and I know the guys in the Midwest start later," he continued. "We can't race four nights a week like them so we'll see what happens when the points shake out."
He had some ups and downs along the way throughout the first half of his season.
"We blew up a crate motor and totaled our car in Vegas in March," Roath recalled. "We were pretty fortunate to get it fixed. Klein Engines in Phoenix, Friesen Chevrolet and Rod Wadel with Jax Sports Grille made it possible and I'm very grateful to them."
Roath also credits the support of a number of crewmembers for his early season success. They include his dad Calvin, sheet metal guy Larry, crew chief John, PR man Rowdy, along with Dennis, Crystal, and Erin, son Chase and girlfriend Heather.
His sponsors include Wahl Traction and Roadkill Grill of Las Vegas; Distinctive Custom Cabinetry, Arizona Biker Leathers, Big D's RCs, Extreme Apparel, Advocare and Three Wide Photography, Dirt Pro Inc., all of Phoenix; Lucky 7 Designs of Sacramento Calif.; Goofy Tools of Mesa and JAX Sports Grille of Garden City, Kan., and Ed Sabin Photography of Prescott.