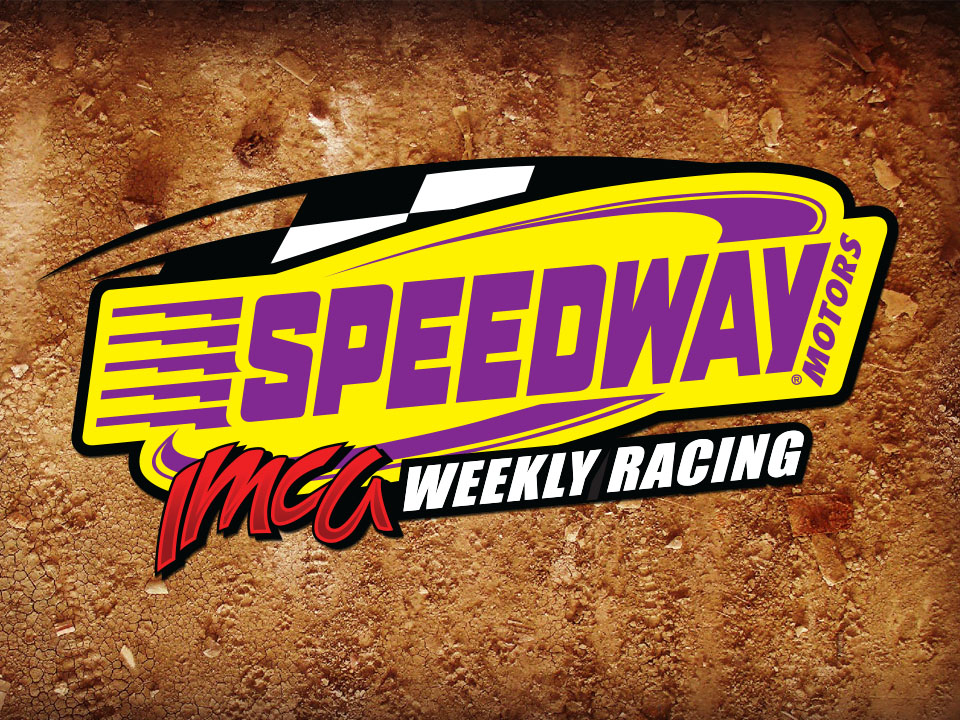 By Ryan Clark
VINTON, Iowa – In what has become one of the most anticipated events of the season at Benton County Speedway, Albert Auto Service returns to sponsor the weekly racing program this Sunday, May 25, in Vinton.
Prizes and increased purse money will be up for grab throughout the evening during the company's third straight year of sponsorship at the speedway.
Albert Auto Service is offering up a number of great prizes for race fans, including a TV, grill, tools, battery charger, four $50 gift certificates to Fareway, plus several other gift certificates.
Drivers competing Sunday night will also be racing for additional prize money in both heat race qualifiers and feature events.
Heat race winners in the IMCA Xtreme Motor Sports Modified, IMCA Sunoco Stock Car, Karl Chevrolet Northern SportMod, IMCA Sunoco Hobby Stock and Mach-1 Sport Compact divisions will receive $25, courtesy of Albert Auto.
Feature winners in those five divisions will have the opportunity to increase their winnings through a special envelope draw in victory lane. Each winner will be presented three envelopes containing three different cash amounts. One envelope will contain the normal winner's share for the winning driver's respective division, a second will contain half of the normal prize money and a third envelope will hold double the normal amount to win.
Each winning driver will have the choice to take the normal prize money or choose from one of the three envelopes. Whatever each driver chooses is the amount of prize money they will receive for their feature win. If a driver chooses the envelope with half of the normal prize money, the other half will be donated to Last Hope Animal Rescue.
All additional prize money is courtesy of Albert Auto Service.
IMCA Late Models also return to the speedway Sunday, May 25, for the first of four stops this season as part of the IMCA Sunday Series for Late Models. Should none of the other five feature winners cash in on the double payday bonus, that offer will be extended to the Late Models, which pays $600-to-win.
The BCS Micro Mod division will also make its debut on May 25. The division, which is scheduled to start competing for points Sunday, June 1, will race under the draw/redraw format this Sunday. They will not be competing for track points May 25 and will not be eligible for the bonus money.
In addition to the Albert Auto Service sponsorship, 50/50 tickets will be sold by the Go-VS Scholarship Committee.
Albert Auto Service, a family owned and operated business, was first started in November of 1999. It started off in a small, one door, two bay shop. After quickly outgrowing the 16th Ave. location, Albert Auto South relocated to 3645 J Street SW.
In January of 2006, Albert Auto Downtown was opened to keep up with its ever-expanding family of wonderful customers. Both Albert Auto South and Albert Auto Downtown are committed to honesty and offering a professional experience to its customers.
The South shop is open Monday through Friday from 8 a.m. to 5 p.m. and Saturdays from 9 a.m. to 1 p.m., and can be reached at 319 297-7391. The Downtown shop, located at 427 First Avenue SE, is open Monday through Friday from 8 a.m. to 5 p.m. The Downtown number is 319 362-3050.
Grandstand admission May 25 is $12 for ages 11 and older and $4 for children ages six to 10. Kids five and under will be admitted free. Pit passes are $25.
Grandstand and pit gates open at 4 p.m., with hot laps at 6 and racing to follow.
For more information, check out Benton County Speedway on Facebook.