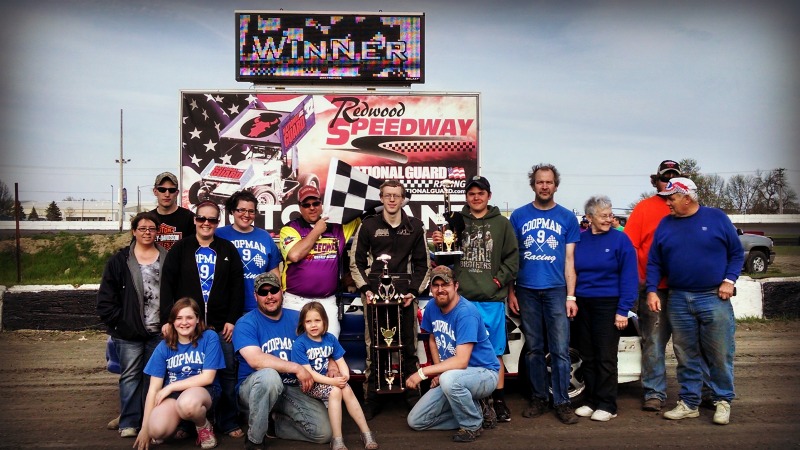 MANKATO, Minn. (May 18) – After winning the 100th Mach-1 Sport Compact feature of his career, Nate Coopman did the logical thing.
He went out and won his 101st.
Coopman became the first driver in division with triple digit wins, sweeping the make-up and scheduled features Sunday at Redwood Speedway. The checkers were his 10th and 11th of the season.
"Consistency has been key but we've spent a lot of time in the shop working on the car," said Coopman, who earned the national championship and rookie of the year honors on the strength of 32 wins in 2011. "You have to have a good crew, good sponsors and get a lot of help from family and friends."
Continuing to benefit from the tutelage of his father and crew chief Jerry, a long-time IMCA Sunoco Stock Car driver, the Mankato, Minn., pilot was a 29-time feature winner in 2012 and again in 2013. He's also won four local track titles and is the defending Redline Racing Parts North Star Series king.
"It's tough to say which one of those stands out. They're all pretty great achievements," Coopman observed. "I'd probably say the national championship was the one to top it. There are so many good drivers in this division."
He made the quickly successful transition to the Sport Compacts from a local 4-cylinder class at Fairmont. While partial to half-mile tracks like so many other Minnesota drivers, Coopman also appreciates smaller ovals such as Buena Vista Raceway and Boone Speedway.
"Getting our 100th win was the goal we set for ourselves at the start of this season," he said. "It's still too early to tell about running for the national championship. We'll see how that rolls out."