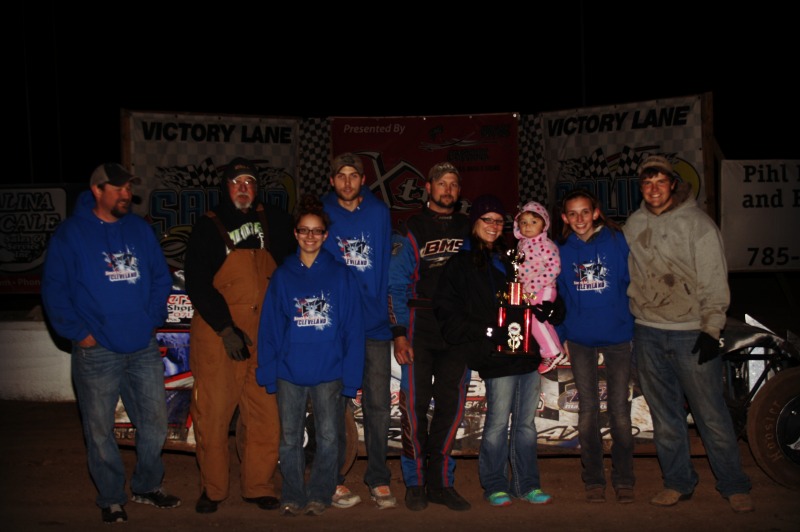 SALINA, Kan. (May 16) – The man on the move ended his night in victory lane, following Friday's Belleville Motorsports IMCA Modified feature at Salina Speedway.
Brian Knoell had a strangle hold on the top spot of the class over the past two races and was looking for his third straight win coming into the night. The feature saw Corey Burch lead the first six circuits before being overhauled by Cleveland.
The reigning track champ at Salina, Cleveland started eighth on the grid and was on a mission. Cleveland was hitting his marks and his car was handling well. It was everything a driver could ask for on race night. Cleveland wasn't going to be denied on this night and would go on to the win, his first of the season.
Knoell ended up with a respectable second place finish, third went to Mike Petersillie, opening night winner Clay Sellard finished fourth and Burch was fifth.
Time ran out on challengers Austin Carter and Tyler Frye as Nate Ginest motored to his first M & H Motors IMCA Northern SportMod win of the season. Ginest became the third different feature winner in the division.