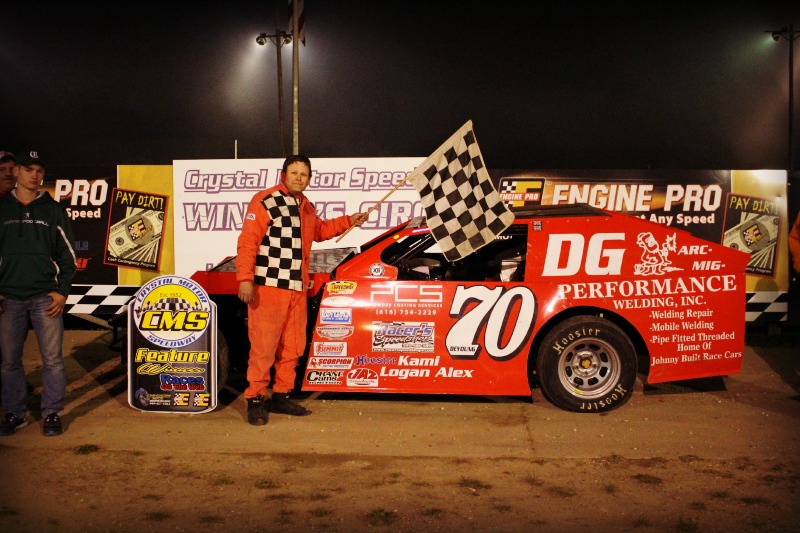 CRYSTAL, Mich. (May 10) – Saturday's Port City Racing IMCA Modified feature at Crystal Motor Speedway proved to a battle of attrition due to and when the last lap was put in the books, JohnDeYoung, Jr. chalked up the win over Mike Shanteau.
Brody Bowser, A.J. Ward and Chad Wernette rounded out the top five.
More than 125 cars were in the pits for one of the best race nights of the young season at Crystal.