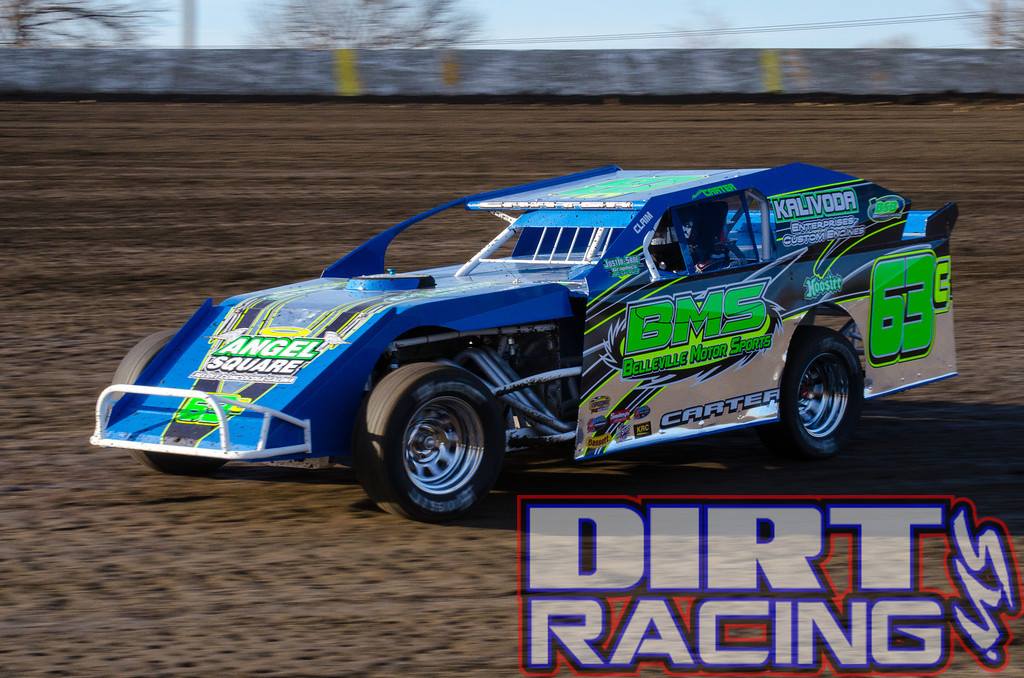 SALINA, Kan. (May 2) – After a strong opening night last week, everyone was waiting to see if Salina Speedway could follow up on the magic from week one.
Yes, they could.
One driver in particular, Austin Carter, is enjoying the 2014 season. After Friday night at Salina Speedway Carter remains undefeated on the season in the M&H Motors IMCA Northern SportMod division as he won his second straight feature.
It wasn't an easy win for Carter. He started 10th on the grid and there were some tough competitors in the 20-car main.
Tyler Post looked to have the win all but locked up. Post started eighth in but by virtue of picking drivers off one at a time he found himself at the front of the pack.
Post, unfortunately, had to deal with a late-race yellow. As the restart got underway Carter found a way to take over the lead and go on to the win.
A good old fashioned barn burner had the fans on their feet for the Budweiser IMCA Hobby Stock feature.
For much of the main event it was a dogfight between Mike Traskowsky and Aaron McBride. The two aces threw everything they had at the other to take the top spot and both took turns in the lead.
The driver who gained the final advantage late was Traskowsky as he worked his way by McBride and motored on to the win.
If there was a dominating performance at Salina on Friday, it occurred in the Belleville Motor Sports IMCA Modified feature event.
Brian Knoell has many years of experience behind the wheel of a Modified. Friday night, he showed just how much that experience can be beneficial.
Knoell started on the pole and when the green flag dropped he rocketed ahead and led every lap on the way to the victory.
Winner of the BSB Manufacturing Late Model feature was Darrick Klima. First in the Coors Light Street Stock main went to Geoff Jermark. The Chamucos Night Club Mini Stock winner was Stacey Huffman.