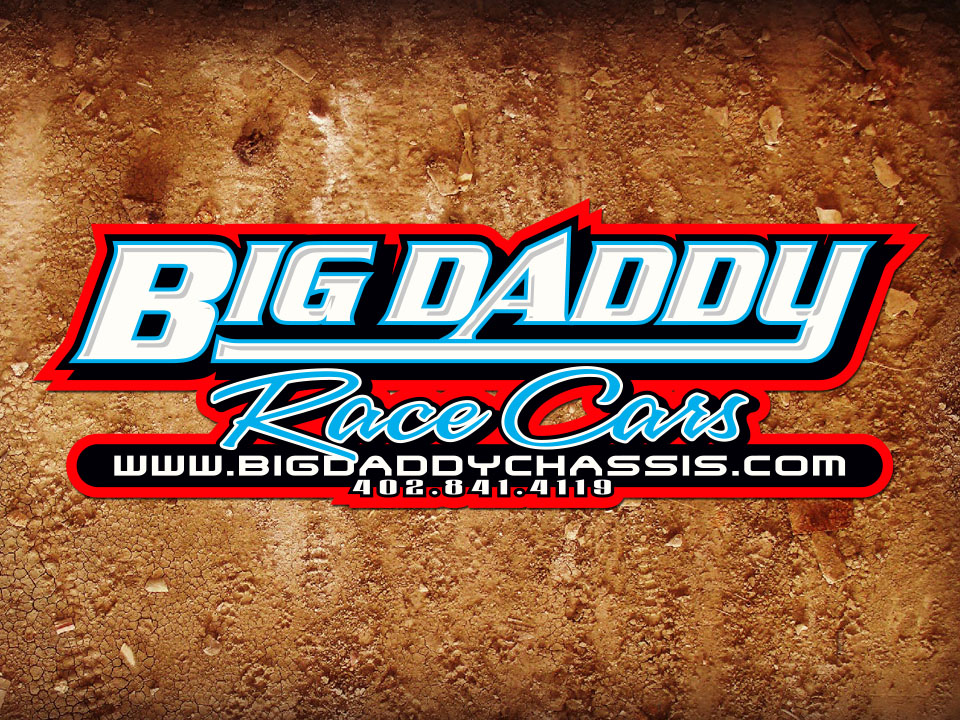 NORFOLK, Neb. – Already boasting a resume that includes a national championship and more than 300 feature wins, Big Daddy Race Cars takes on another partnership role with IMCA this season.
The Norfolk, Neb., chassis builder is the new title sponsor of the Northern Region for Hobby Stocks and will furnish a portion of the point fund for top five drivers in official point standings for 2014.
"We'd been contacted three or four years ago about giving lap money for the Hobby Stock race of champions at Super Nationals and that was a great way to get the word out about our cars," owner Dale Bittner said. "The regional sponsorship is another great opportunity. The Hobby Stocks are a growing class of race cars and IMCA has done a good job with point funds and contingency awards. It seems like they're always getting new Hobby Stock tracks in new states."
Big Daddy Race Cars Northern Region tracks are in eastern Colorado, Iowa, Kansas, Minnesota, Nebraska, New York, North Dakota, Saskatchewan, South Dakota and Wisconsin.
The New York sanction is IMCA's first in the Empire State since the 2000 season.
Big Daddy opened its doors for business in 2005 and now builds both Hobby Stock and Stock Car chassis, retailing high performance parts, tires and bulk fuel and serving as a dealer for Performance Bodies and Karl Performance.
"I've always been a motorsports enthusiast," said Bittner, a former drag strip racer and 1991 NHRA Division 5 Nationals champion. "There's just something about the racing industry that I enjoy."
He's also enjoyed traveling and crewing for daughter Tiffany, the three-time defending Lady Eagle champion. She won a career-best nine features, finished seventh in the national Hobby Stock point standings and made the Saturday show at Super Nationals while providing technical input throughout the 2013 season.
"It was flattering that a 23-year-old girl could take one of our cars and race that well against a lot of very good drivers," said Bittner, speaking as both a proud father and chassis builder. "It makes me feel pretty good that she could accomplish so much."
Information about Big Daddy Race Cars-built chassis is available online at www.bigdaddychassis.com and on Facebook.
"The Big Daddy name has grown in the Hobby Stock market in recent years and we've enjoyed seeing that development," IMCA Marketing Director Kevin Yoder said. "The Bittners are great ambassadors for the sport of dirt track racing and those are the kinds of people we are proud to endorse and showcase to the IMCA community."