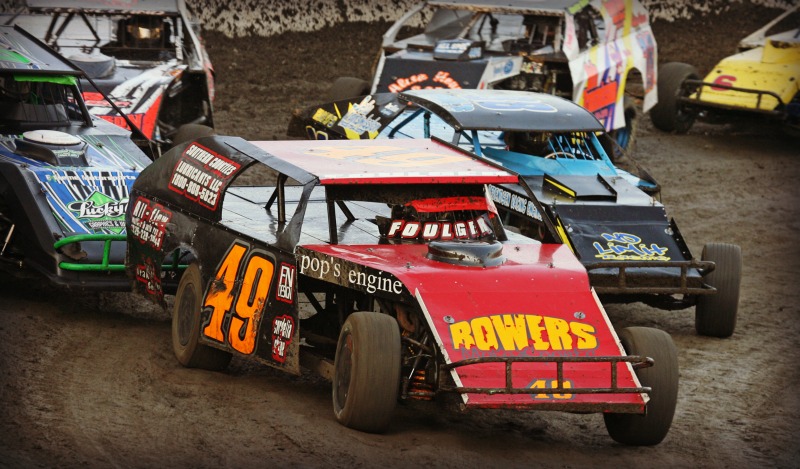 ANTIOCH, Calif. (April 19) – Four-time track champion Troy Foulger scored his first victory of the 2014 season Saturday night at Antioch Speedway, after battling Danny Dozier in the IMCA Xtreme Motor Sports Modified main event.
Dozier quickly moved through the pack, fighting off challenges from Carl Berendsen. Foulger and Dozier then fought side-by-side, with Dozier taking the lead on a restart with five laps to go.
"I thought the top of the track was faster, and he (Dozier) got me by staying low on the inside," Foulger explained in victory lane. "He (Dozier) was racing great. It was fun to be alongside him in a good, clean race."
Luckily for Foulger, there was one more caution flag, and he regained the lead in a thrilling finish.
"My car pushed through the corners a bit," Dozier later explained. "He just rolled through the center of the turn a little better than I could."
Defending Karl Chevrolet Northern SportMod champion Jeremy Hoff was the surprise winner in that division's feature event, which had its largest car count to date.
Hoff battled alongside Jim DiGiovanni for most of the race. DiGiovanni got in front of Hoff just before the checkered flag dropped.
As the cars were weighed after the race, DiGiovanni's car was found to be too light and he was disqualified. Hoff was awarded the win and Al Sotomayor was moved up to second.