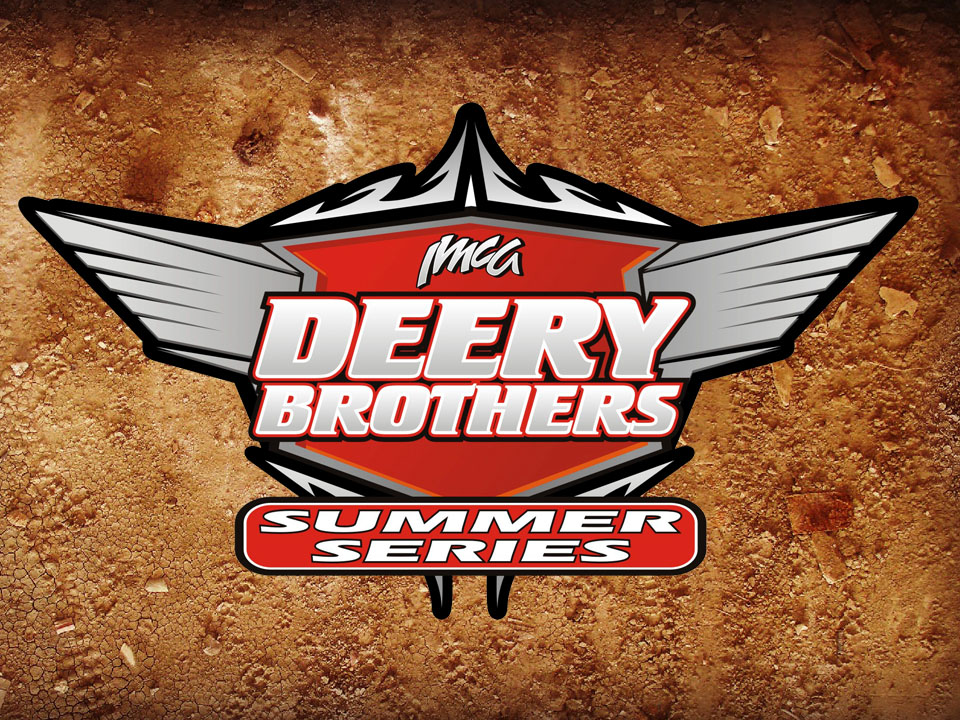 FARLEY, Iowa (April 16) – Too much rain and not enough time to get the half-mile dirt oval race-ready get the blame for postponement of Friday's scheduled Deery Brothers Summer Series event at Farley Speedway.
The April 18 IMCA Late Model tour show will be rescheduled, on a date to be announced.
Track conditions and forecasts are promising for the $3,000 to win, minimum $300 to start Saturday, April 19 Deery at Jackson County Speedway at Maquoketa.
Pit gates open at 4 p.m. and the front gate opens at 5 p.m. Hot laps are at 6 p.m. with the first race set for 6:30 p.m. IMCA Xtreme Motor Sports Modifieds and Karl Chevrolet Northern SportMods, along with 4-stocks, hobby stocks and outlaw super bombers, round out that program.
Admission for spectators is $17 for adults, $15 for seniors, $12 for students and free for kids 12 and under. The track website is www.darksidepromo.com; additional information is also available by calling 563 590-4095 or 563 495-2503.
Pit passes are $30.
Deery Brothers Summer Series top 20 point standings – 1. Colby Springsteen, Wapello, 97; 2. Justin Kay, Wheatland, 96; 3. Andy Eckrich, Oxford, 90; 4. Tyler Bruening, Decorah, 88; 5. Ryan Dolan, Lisbon, 87; 6. Denny Eckrich, Tiffin, 86; 7. Ray Guss Jr., Milan, Ill., 85; 8. Jason Rauen, Farley, 83; 9. Joel Callahan, Dubuque, and Tommy Elston, Keokuk, both 80; 11. Matt Ryan, Davenport, 78; 12. Brian Harris, Davenport, 72; 13. Jeff Aikey, Cedar Falls, and Darrel DeFrance, Marshalltown, both 69; 15. Jay Johnson, West Burlington, 61; 16. Scott Fitzpatrick, Urbandale, 58; 17. Rob Moss, Iowa City, 57; 18. Jon Merfeld, Dubuque, 56; 19. Jeremy Grady, Story City, and Kyle Hinrichs, Swisher, both 55.