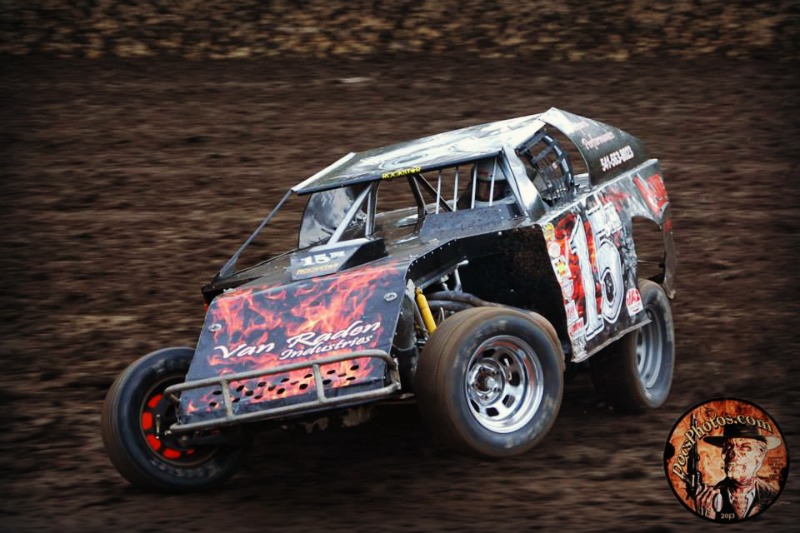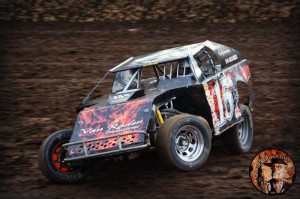 By Ben Deatherage
LEBANON, Ore. – Although Willamette Speedway has only hosted weekly IMCA Xtreme Motor Sports Modified action for less than 10 years, they have no doubt provided some of the best action on the entire Pacific Coast. In the last three seasons there have been three different champions and last year saw a good mix of different faces in the winner's circle.
"The IMCA Modifieds are the most unpredictable class at Willamette," commented speedway announcer Cory Penfold. " There were 11 different winners in the first 11 races which shows how tough it can be to win here. Every car can realistically win and the fact that the champion last year didn't win a race speaks volumes. I wouldn't wager on who will win the title this season."
2014 will see Willamette Speedway host the final two races of the annual Wild West Modified Speedweek on Friday, July 25 and Saturday, July 26. Another must-see event is the annual Modified Tribute To Clair which is held in honor of long-time Willamette owner and promoter Clair Arnold. That event will take place Saturday, Aug. 23. In total there are seventeen IMCA Modified races on the Willamette schedule.
If you look at the history of the last three seasons you will see no indication of a pattern in how the championships were won.
In 2011, Dustin Dittman owned the division by winning all but one feature in the 13-race schedule including 12 visits to victory lane in a row. When the reconfiguration occurred during the 2011-12 winter that's when some new faces would emerge victorious as there would be eight different winners in twelve races during the 2012 season.
One of those new faces was Kyle Yeack who had never won a Modified feature prior to 2012. Not only would he win one he would win four by the time the year was over. That year he led the division in main event wins as well top five finishes with eight en route to his championship.
Last year would see a total of 13 different winners in 19 events with Craig Cassell and Monte Bischoff tied at the top with the most feature wins with three apiece. Yeack and Joey Tanner were the only other drivers to win more than once as they each visited the winner's circle twice in 2013.
At the end of the year, though, Bubba Foster was atop the point table by just one point over Craig Cassell and only two points ahead of Matt Mitchell. Even though he did not win a feature, Foster's consistency paid off as he finished among the top 10 in main event action a total of fifteen times.
We shall see what 2014 brings as we have already seen that consistency and/or dominance can win you championships in the last few years. Speaking of championships, in the eight seasons that a champion has been declared there have been five different drivers to pick up the crown.
Rob Mayea leads the list with his three straight that he won from 2007-09 and Dittman is the only other repeat champion with his back-to-back titles in 2010 and 2011. Craig Hanson was the first champion in the division locally, in 2006.
The 2014 season is quickly approaching and Willamette Speedway is the place to get your racing fix. Saturday, April 5 will kick things off with the test and tune open practice while the Cabin Fever Season Opener will be held Saturday, April 12. Be sure and log on to www.trophymotorsports.com for the latest information regarding Willamette Speedway.