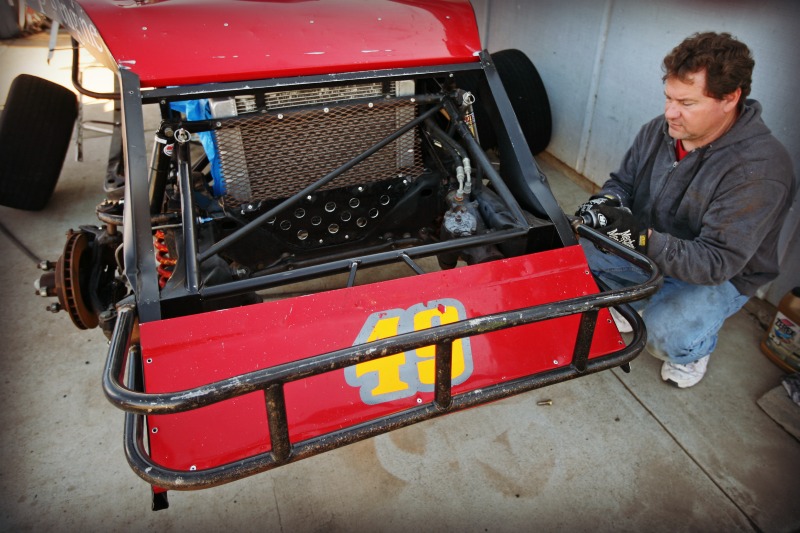 ANTIOCH, Calif. – Racers will be turning wrenches and cleaning cars late into the night this week to prepare for opening night at Antioch Speedway. The Contra Costa Fairgrounds 3/8-mile banked clay oval has an exciting schedule kicked off by a six-division program on Saturday night, March 15.
Champion Troy Foulger, 23, of Martinez will return to competition at his home track driving the IMCA Xtreme Motor Sports Modified owned by Oakley's Billy Bowers. Foulger has an unprecedented four straight track championships and the Bowers car has seven – three with its previous driver, Kenny Neu.
The Foulger-Bowers duo returned from a rough season-opening race this past Saturday in Chico, Calif. They chased friendly Oakley foe Kellen Chadwick across the finish line.
Both are Antioch Speedway regulars.
"Any time you can beat the locals at their home track, it is quite an accomplishment," Bowers explained. "It was a great way to start off the season."
Foulger and Bowers returned from Chico and promptly focused on getting race-ready for this Saturday.
"We had to go through every part of the car, checking and straightening each component and tightening bolts," Bowers explained. "We took the body panels off to straighten them and will make some adjustments to our chassis to prepare for Antioch Speedway."
Rough track or not, Foulger loves racing.
"I always have fun when I am racing," he explains. "If it isn't fun for you to race, then you shouldn't be racing."
Foulger won't commit to racing for another Antioch Speedway championship.
"Like every year, we just race and see where the season takes us," he said. "We work hard. We learn. We make adjustments. The Bowers family puts in a 110 percent effort and that is why we are successful."
The Antioch Speedway season opener will feature IMCA sanctioned Modifieds, Wingless Sprint Cars, Limited Late Models, Hobby Stocks, Four-Bangers and Dwarf Cars, each with their own set of qualifying heats and feature events. Gates open at 5 p.m. Racing gets underway at 6:30 p.m.
Admission is $14 for adults, $10 for children ages 6-12 and $8 for senior citizens. A family four-pack of tickets is $40. The speedway is located in the Contra Costa County Fairgrounds, 1201 West 10th Street in Antioch. The fairgrounds offers secure parking for $5.