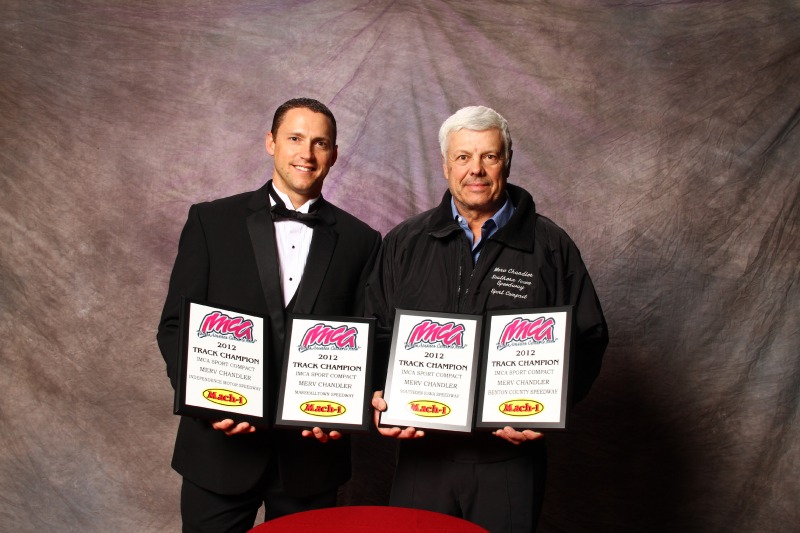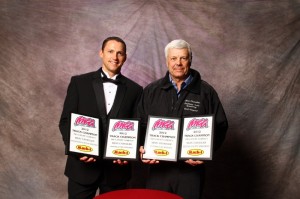 URBANA, Iowa – Funeral services for Merv Chandler will be at 1:30 p.m. Saturday, March 15 at Cedar Memorial Park Chapel of Memories, 4200 1st Avenue NE in Cedar Rapids.
One of the most successful drivers of IMCA's modern era, Chandler, 60, died unexpectedly Monday, March 10 at Virginia Gay Hospital in Vinton.
Visitation is from 4-8 p.m. Friday, March 14 at the chapel. Burial will be at Cedar Memorial Park Cemetery. A celebration of life follows funeral services at Wildhogs in Walford.
The winner of 118 feature events during his IMCA career, Chandler finished third in the Modified main event at the first-ever Super Nationals in 1983.
He qualified for the big show five more times, matching that third-place finish in 1988. Chandler ended the Modified portion of his career with 42 feature wins and three track titles.
Returning to IMCA and the Mach-1 Sport Compact division in 2008, he won another 76 feature races, nine local track championships and three Allstar Performance Iowa state crowns. Chandler became the first driver in division history to win four track titles in the same season in 2012.
He is survived by his significant other of 38 years, Connie Bosier-Chandler; children, Kia (Rob) Alkema; Nathan (BJ) Chandler; Danielle Chandler; Brad (Shawna) Chandler; Dallas, Adam, Destiney, and Dalaney Chandler; sisters, Eula (Bill) Schulz and Donna (Jonathon) Buswell; grandchildren, Tallan, Aubree, and Arjen, soon to be expecting Paisley and baby Chandler on the way; numerous nieces, nephews, many close friends and faithful companion Lil.
Brad, Dallas and Nathan were also Sport Compact competitors. All four Chandlers qualified for the main event and Nathan was the winner when the 4-cylinder class made its Super Nationals debut at Boone Speedway in 2011.
Memorials may be directed to the family.
"Merv was a true racer. He was a great supporter of IMCA and frequently shared his opinions with Keith Knaack," said IMCA President Kathy Root. "He was one of the pioneers of the IMCA Modified and barnstormed to help start the division. IMCA has lost a good friend and we extend our condolences to the family."