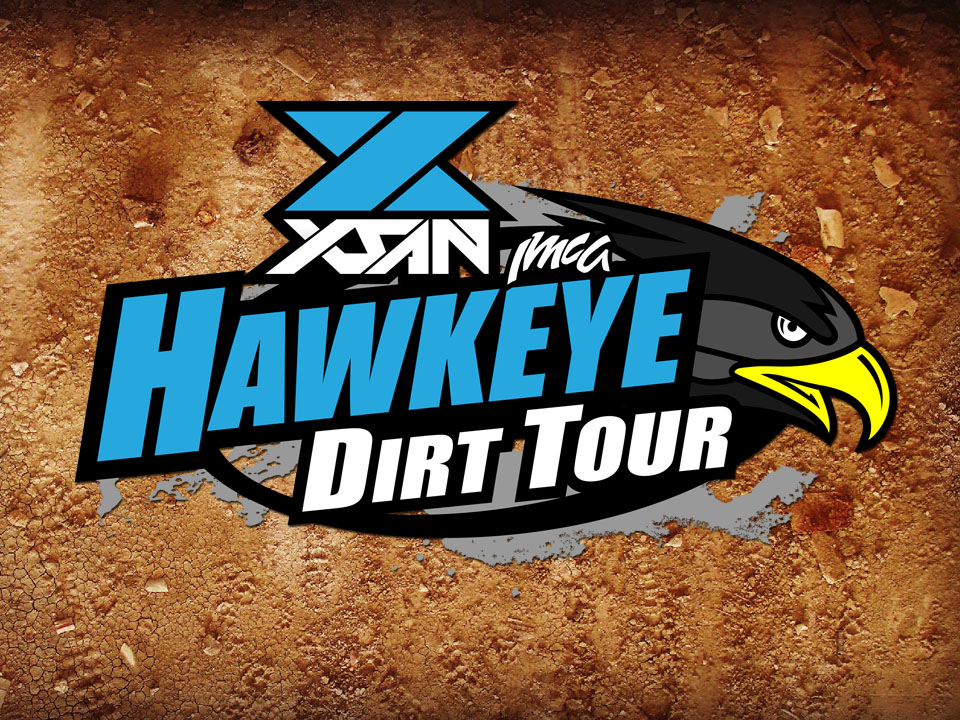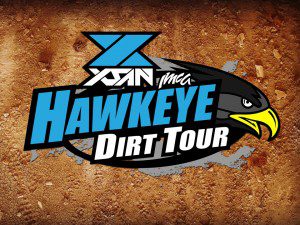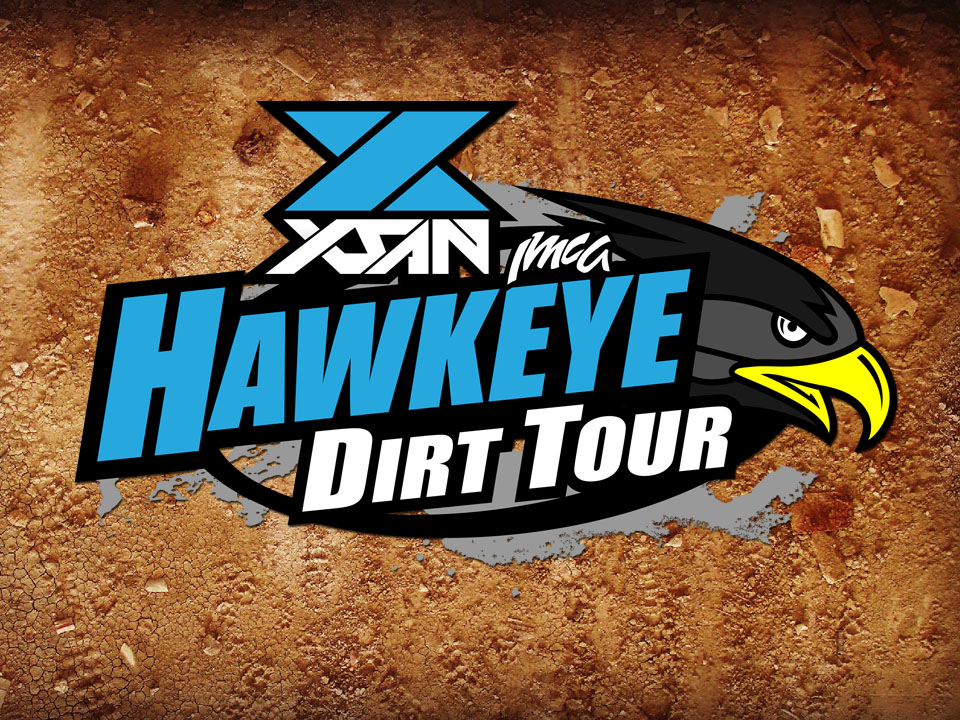 VINTON, Iowa (Feb. 7) – The fifth annual XSAN Hawkeye Dirt Tour takes the best Modified drivers from in and around Iowa to 11 different tracks this season.
IMCA Xtreme Motor Sports Modifieds race for a minimum of $1,000 to win and $150 to start each night. The champion also earns a $600 share of the $3,000 point fund, a portion of which is provided by new series title sponsor XSAN.
Knoxville Raceway is new to the tour schedule as the Thursday, July 17 show doubles as a series show and the Harris Clash.
For the fourth straight year, the series opens at Benton County Speedway in Vinton on Tuesday, May 13. I-35 Speedway at Mason City hosts the Memorial Day program on Monday, May 26.
The tour travels to Hamilton County Speedway in Webster City on Tuesday, June 3; to Cedar County Raceway in Tipton on Tuesday, June 10; and to Lee County Speedway in Donnellson on Thursday, June 19.
HDT drivers have a busy July in store with four midweek dates during the month, starting Tuesday, July 1 at Algona Raceway.
Southern Iowa Speedway at Oskaloosa rolls out the red carpet for the Tuesday, July 15 event. After Knoxville, the series is at Independence Motor Speedway on Thursday, July 24.
The Hawkeye Dirt Tour shares the spotlight at two more big specials, the Thursday, Aug. 7 Night of 1,000 Stars at Hancock County Speedway in Britt and the series finale on Saturday, Sept. 13 during the Yankee Dirt Track Classic at Farley Speedway.
"This year's schedule combines very prestigious existing events with series races that are becoming equally well established," noted IMCA Vice President of Operations Brett Root. "The quality of competition over the past four years has made the Hawkeye Dirt Tour one of the premier Modified series in the United States."
IMCA Speedway Motors Weekly Racing National, Belleville Motorsports North Central Region, Allstar Performance State and special series points will be awarded each night. The champion receives bonus points applicable toward national and regional standings; series point standings will be based on all events held.
Championship bonus points will be determined by the average car count for all 11 races. All series starts count toward drivers' 55-race limit to accrue national and regional points.
Drivers must display two XSAN tour decals on their race car to be eligible for point fund shares.
Defending champion is Ronn Lauritzen of Jesup. Tour founder Bucky Doren will not return as series director in 2014. IMCA officials will be in attendance at all events and continue to administer the tour.
XSAN, of Silver Bay, Minn., had been presenting sponsor of the tour last season.
The XSAN Hawkeye Dirt Tour is paired with the Deery Brothers Summer Series for IMCA Late Models at three events, at Webster City, Tipton and Farley.
2014 Hawkeye Dirt Tour Schedule
Date & Track
Tuesday – May 13 – Benton County Speedway (Vinton, Iowa)
Monday – May 26 – I-35 Speedway (Mason City, Iowa)
Tuesday – June 3 – Hamilton County Speedway (Webster City, Iowa)
Tuesday – June 10 – Cedar County Speedway (Tipton, Iowa)
Thursday – June 19 – Lee County Speedway (Donnellson, Iowa)
Tuesday – July 1 – Algona Raceway (Algona, Iowa)
Tuesday – July 15 – Southern Iowa Speedway (Oskaloosa, Iowa)
Thursday – July 17 – Knoxville Raceway (Knoxville, Iowa) HARRIS CLASH
Thursday – July 24 – Independence Motor Speedway (Independence, Iowa)
Thursday – August 7 – Hancock County Speedway (Britt, Iowa) NIGHT OF 1000 STARS
Saturday – Sept 13 – Farley Speedway (Farley, Iowa) YANKEE DIRT TRACK CLASSIC