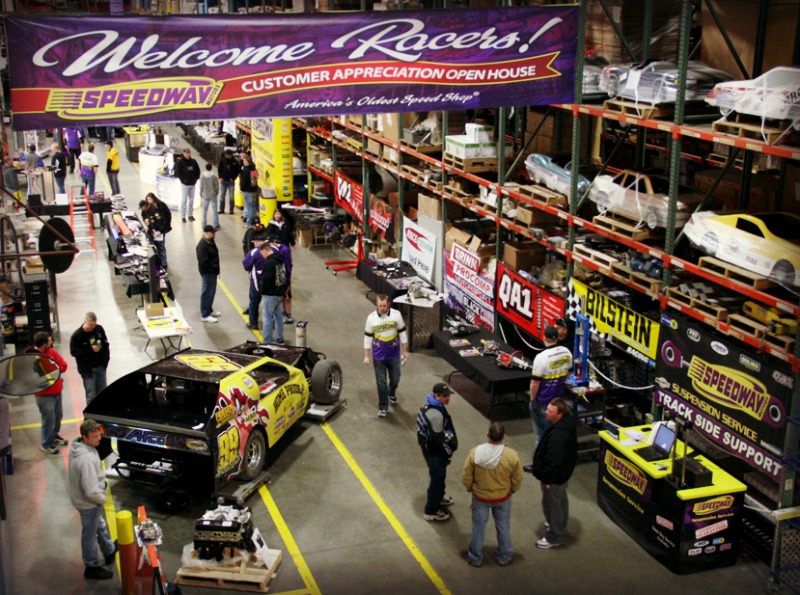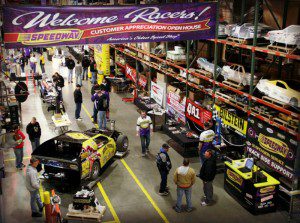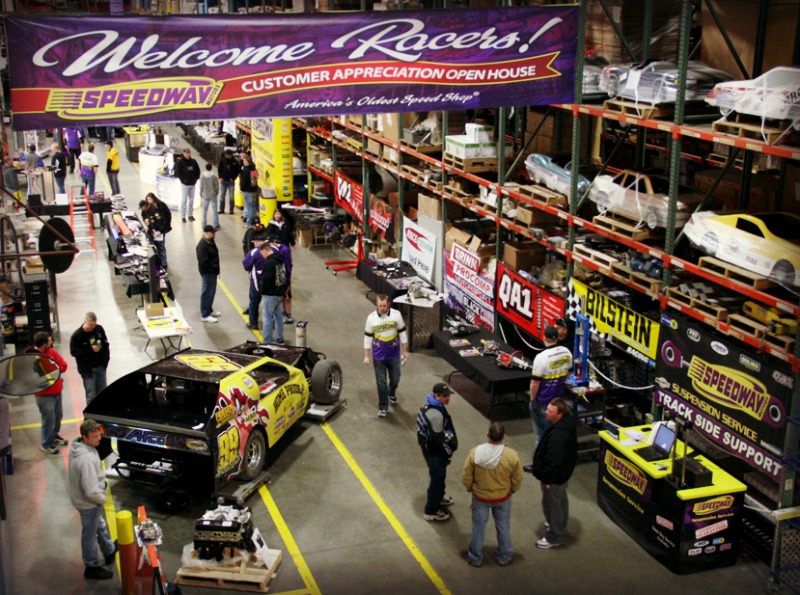 LINCOLN, Neb. – Following a wildly successful inaugural event last year, Speedway Motors will host its second annual Racer Appreciation Day on Saturday, Feb. 15, from 1-8 p.m.
Hundreds of racers are expected to swarm Speedway's Lincoln, Neb., headquarters for this fantastic pre-season open house and sale. Speedway Motors' Racer Appreciation Day will showcase hundreds of new and exclusive race parts and provide racers with an opportunity to try on new safety gear and take advantage of free shock dyno services and special pricing on parts counter purchases.
Speedway's seasoned tech experts will offer informative breakout sessions on critical topics like shock tuning and maintenance, driver safety, brake systems and cooling, plus tours of Speedway's massive warehouse.
As an added bonus, the Smith Collection Museum of American Speed will be open for touring all afternoon. Guests can also expect free food and refreshments, plus many chances to win great raffle prizes and other giveaways.
"Local racers have been a crucial part of Speedway Motors' success throughout our 62-year history," said Clay Smith, president of Speedway Motors. "Our Racer Appreciation Day event is just one way that we can support these loyal customers who share our passion for racing."
For details on the 2014 Speedway Motors Racer Appreciation Day and directions to Speedway's campus, visit SpeedwayMotors.com/RacerAppreciation.dlp. Speedway Motors is America's Oldest Speed Shop® and has made racing safe, fun and affordable for 62 years. Call today toll free at 800.979.0122 or visit us online at www.SpeedwayMotors.com.