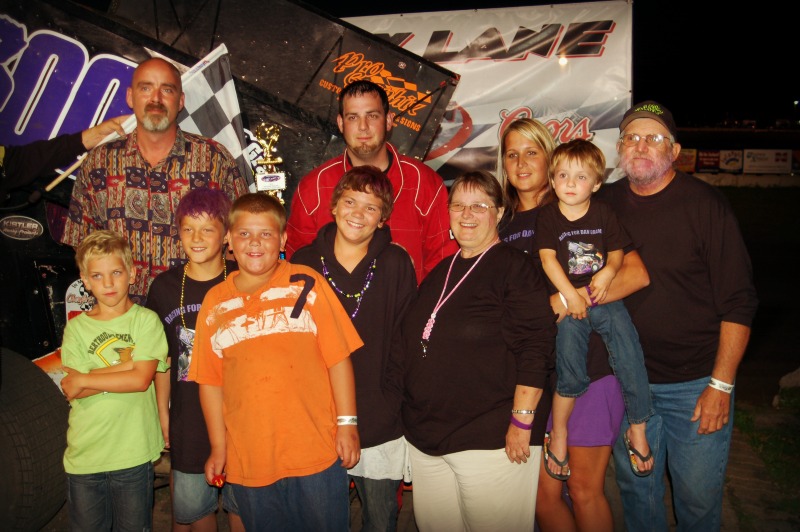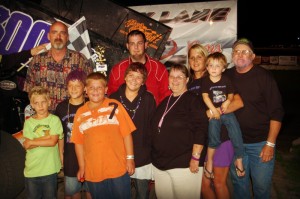 GAYLORD, Minn. – There's plenty of snow on the track but Brett Allen is in the running for a couple big paydays.
The IMCA Eagle Motorsports RaceSaver Sprint Car driver from Gaylord, Minn., is one of nearly 400 competitors from all forms of motor sports entered in the Champion Spark Plugs-sponsored Search for a Champion contest.
Voting conducted through Feb. 2 via the www.alwaysachampion.com website will determine 15 finalists, each of whom receive $5,000 Champion sponsorships.
After finalists have been determined, a second round of voting runs from Feb. 21-March 23. The winner of a $50,000 grand prize sponsorship will be announced on March 31.
Drivers, fans and friends can cast one electronic ballot each day.
Allen started racing in 1995 and competed in the winged class from 2005 until being injured in a campfire accident in 2008.
He returned to race in 2013, dedicating the season to late friend and fellow driver Dan Grams. Allen won the Grams Memorial event and four more features enroute to capturing Arlington Raceway and Allstar Performance Minnesota State crowns.
A two-minute video accessible through the same Champion website tells more about Allen's career and racing goals.