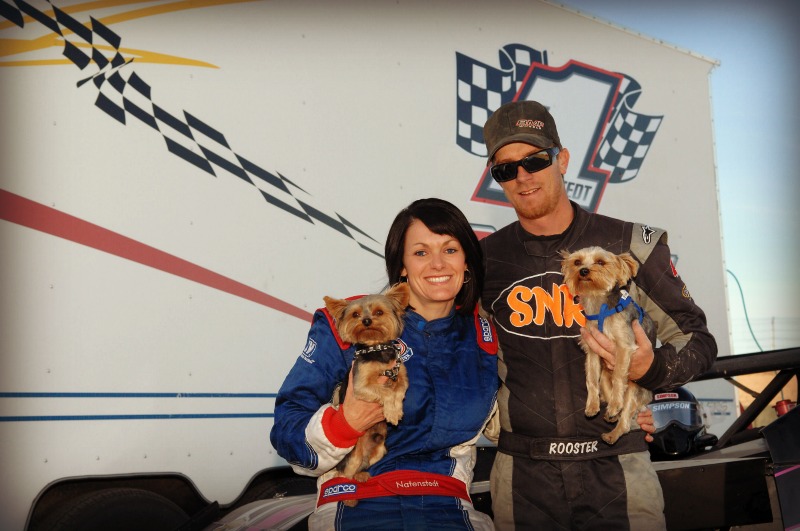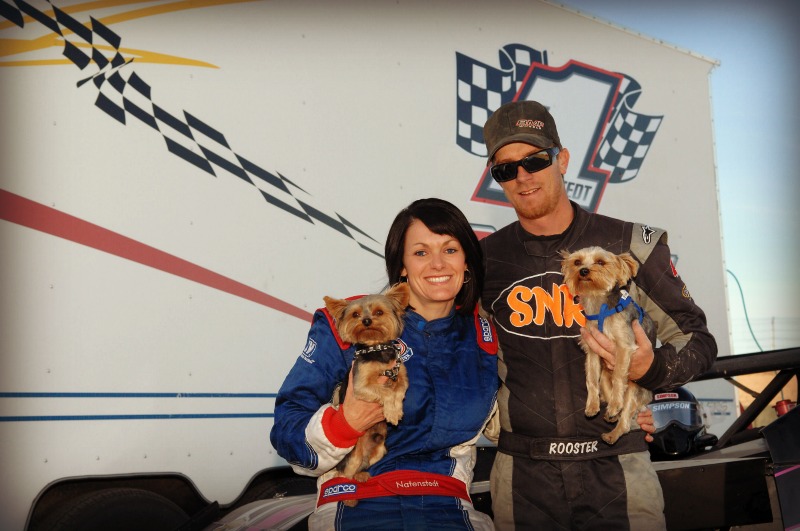 FERNLEY, Nev. – Track championship trophies came in two types in 2013 for the Natenstedt Race Team: His and hers.
Shawn Natenstedt won the IMCA Xtreme Motor Sports Modified title at his hometown Reno, Tahoe Fernley Speedway for the third time in his career. His wife Melissa topped point standings at Rattlesnake Raceway in Fallon, in just her first full season in the open-wheeled division.
A couple for 20 years, married for 15 and the parents of daughters Kayla and McKenzie, the Natenstedts traveled together much of the season utilizing a stacker trailer.
Shawn won eight of his 19 starts – including two outings at Canyon Speedway Park in Arizona and another pair at Southern Oregon Speedway – while Melissa took the checkers in two of her 20 shows.
"I take more pride in Melissa's track championship than I do in my own by far. It was a big deal for me because I set up her car," Shawn said. "I knew what kind of driver she was and had encouraged her to race a Modified."
Melissa had grown up at Fallon, watching her uncles and cousins race from a front row seat in the grandstands. She competed in the pure stock, mini mod and hobby stock divisions there before running a partial season in the Modified last year.
"Winning a track championship is a big deal for me. I raced every weekend and worked hard at it," she said. "To be in the top class around here and win a championship is a very big accomplishment."
"Learning how to drive a 4-bar has probably been the biggest adjustment for me. The different rear end of the Modified has been my biggest challenge," Melissa added.
Rattlesnake will always be near and dear to the Natenstedts' hearts. When the two were dating, Melissa suggested going to the races. Shawn wasn't sure what she was even talking about.
"Before then I didn't know anything about stock car racing," he admitted. "Bud Rogers took a liking to me and helped me from my days in the 4-cylinders and pro stocks, then my first Modified in 2005."
Shawn was an established veteran of another high-action sport before taking up dirt track racing.
"I rodeoed for four years, then went to my first stock car race with Melissa," he explained. "I said to heck with bull riding, I'm going to race cars. And here we are."
The Natenstedt crew includes Rob Malson and Dave Sciarroni. Their sponsors are Silverado Casino of Fernley, Silver Strike Casino of Silver Springs, Carson Plains Casino of Dayton, Fallon Lawn Mower & Chain Saw, and TSM Enhanced Shocks of Tucson, Ariz.