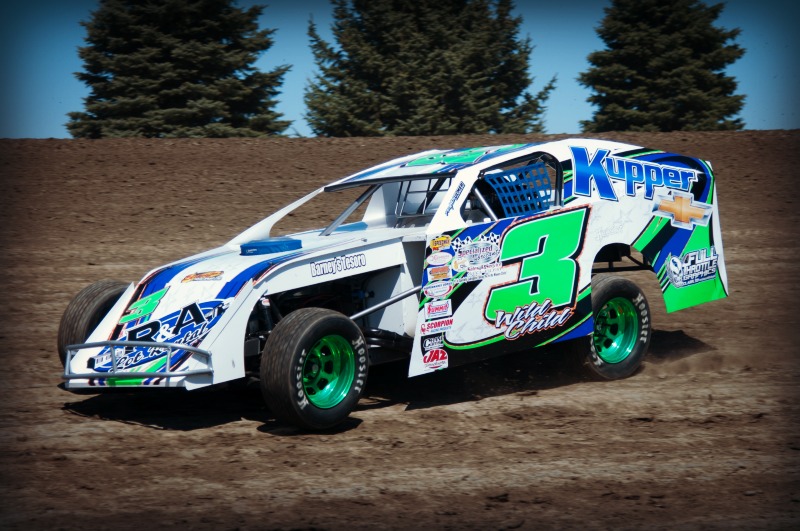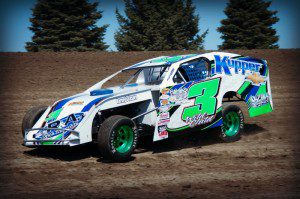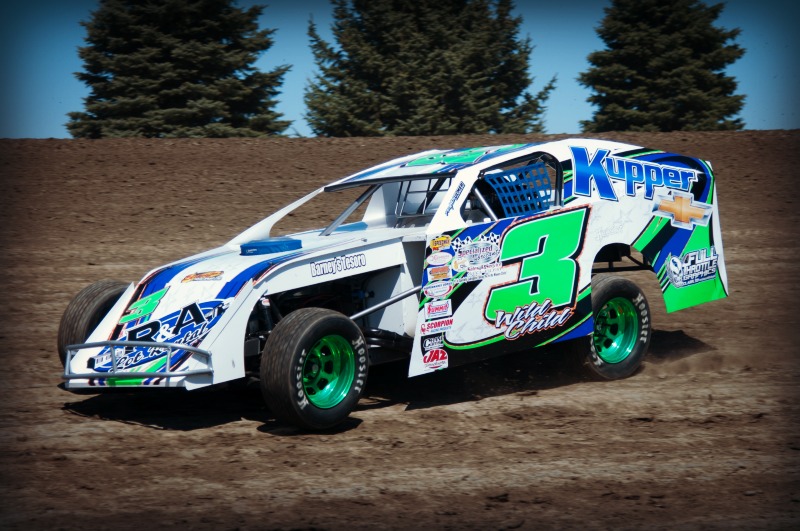 MANDAN, N.D. – North Dakota race fans should get plenty of opportunities to see this year's Sybesma Graphics Facebook Fan Favorite winning driver in action next season.
Travis Ulmer's IMCA Xtreme Motor Sports Modified was the top recipient in voting to determine monthly contest winners. As a result, the driver from Mandan gets a complimentary 2014 competitor's license from contest sponsor Sybesma Graphics.
"I'm planning to race at Dacotah Speedway here in Mandan and Southwest Speedway at Dickinson full-time, and once in a while Sundays at Nodak Speedway in Minot," said Ulmer. "We'll follow the Kup­per Chevrolet Dakota Classic Tour, too. I'd like to get at least 30-35 Modified shows in next year if I can."
Ulmer had won the non-fendered class contest in May.
His crew included his father Dennis, mother Barb, wife Shaneille, son Caden and daughter Joslyn, Tay­lor Sager and Chris Barros.
Sponsors were Kupper Chevrolet and Barney's Tesoro, both of Mandan; Red's Inspection, Perry Roof­ing & Contracting and R & A Lot Rentals, all of Dickinson; and Full Throttle Graphics of Clark, S.D.
Runner-up was IMCA Sunoco Stock Car driver Mitch Dowhower of Sioux City, Iowa. He'd won the fendered contest in July.