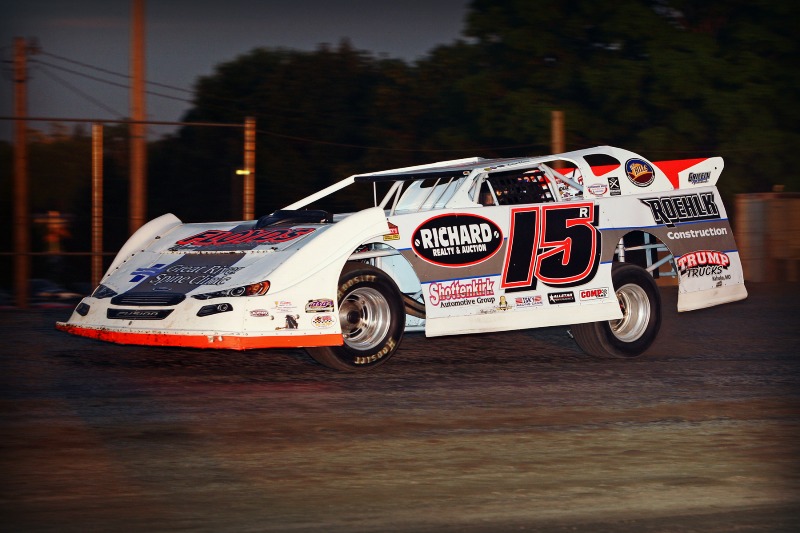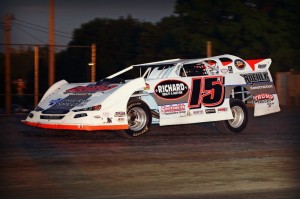 VINTON, Iowa – An absence of 20 years comes to an end when the 2014 Deery Brothers Summer Series opens at Crawford County Speedway.
The April 5 show at Denison is the first of 19 dates on the schedule for the 28th annual IMCA Late Model tour. The series also concludes much shorter hiatuses with return visits to Jackson County Speedway in Maquoketa on April 19 and Marshalltown Speedway on June 24.
"There are three tracks that have not been part of the series for a year or two or 20 and the last time we were in Denison it was a half-mile, so that will be new," Tour Director Kevin Yoder said. "Otherwise the schedule looks relatively the same as last year. It is travel friendly and compatible with IMCA Late Model weekly racing."
A minimum of $3,000 will be paid to win and $300 to start again in 2014, with non-qualifier pay set at $100.
Feature events during the Yankee Dirt Track Classic on the half-mile track at Farley Speedway pay $3,500 to win on Sept. 12 and $7,500 to win on Sept. 13. Payout and format for the Oct. 3-4 finale at West Liberty Raceway are to be announced.
"The series qualifying format remains the same next season with the exception of the Liberty 100 finale," said Yoder, adding that a race of champions is also planned during the Oct. 3 program.
Five events are on the initial series schedule before the start of the weekly IMCA Late Model point season: April 5 at Denison, April 11 at Davenport Speedway, April 12 at West Liberty, April 18 at Farley and April 19 at Jackson County.
The series is at Quad City Speedway in East Moline, Ill., on May 4 and at Boone Speedway for the traditional Memorial Day show on May 26.
Hamilton County Speedway in Webster City hosts the June 3 show. The series is at Cedar County Raceway in Tipton on June 10, at Marshalltown on June 24, and at Independence Motor Speedway on July 1 before return visits to West Liberty on July 8 and to Dubuque on July 13.
The Iowa State Fairgrounds Speedway in Des Moines rolls out the red carpet for the Aug. 11 show.
Weekly point races are complete before opening night at the IMCA Speedway Motors Super Nationals fueled by Casey's brings the tour back to Boone on Sept. 1, with the winner earning a bonus based on their number of sanctioned weekly starts during the season and a possible $4,500 payday. The series is at Farley Sept. 12 and 13, then returns to Davenport Sept. 20 before concluding Oct. 3 and 4 at West Liberty.
The series champion will earn $5,000, with point fund shares to the top 10 and pro-rated for drivers not competing at all events. Drivers finishing outside the top 10 in points but with perfect attendance will be guaranteed $500.
Brian Harris of Davenport topped tour point standings in 2013. Marshalltown's Darrel DeFrance has perfect attendance through the series' first 420 events.
Four other Deery seasons have ended in October, most recently in 1999. Gary Webb of Blue Grass won the one previous Deery event held at Denison, on July 28 of 1994.
2014 Deery Brothers Summer Series Schedule
Saturday, April 5 – Crawford County Speedway, Denison.
Friday, April 11 – Davenport Speedway.
Saturday, April 12 – West Liberty Raceway.
Friday, April 18 – Farley Speedway.
Saturday, April 19 – Jackson County Speedway, Maquoketa.
Sunday, May 4 – Quad City Speedway, East Moline, Ill.
Monday, May 27 – Boone Speedway.
Tuesday, June 3 – Hamilton County Speedway, Webster City.
Tuesday, June 10 – Cedar County Raceway, Tipton.
Tuesday, June 24 – Marshalltown Speedway.
Tuesday, July 1 – Independence Motor Speedway.
Tuesday, July 8 – West Liberty Raceway.
Sunday, July 13 – Dubuque Speedway.
Monday, Aug. 11 – Iowa State Fairgrounds Speedway, Des Moines.
Monday, Sept. 1 – Boone Speedway.
Friday, Sept. 12 – Farley Speedway. Saturday, Sept. 13 – Farley Speedway.
Saturday, Sept. 20 – Davenport Speedway.
Friday and Saturday, Oct. 3 and 4 – West Liberty Raceway.